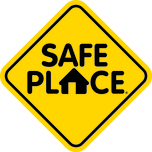 The Maricopa Community Colleges are helping connect youth in crisis to help and safety. --Laurie Jackson, National Safe Place Executive Director
Tempe, AZ (PRWEB) November 13, 2012
The Maricopa Community Colleges today announced that they are partnering with Safe Place, a national movement to support youth in crisis. Represented locally by Tumbleweed Center for Youth Development, Safe Place provides a haven and connections for children if they are having trouble in their homes.
"As of November 1, our ten main campuses and the District Office will become Safe Places," said Maricopa Community Colleges Chancellor Rufus Glasper. "These locations will be added to a county list of sites where youth in crisis can come to find connections to help. Two of our critical functions are community and stewardship; this effort fits our mission perfectly."
"Safe Place signs will be posted at key entry points on campus," continued Dr. Glasper. "We are preparing our public safety teams and other employees to spot and help someone on our campuses who may be in crisis."
"National Safe Place is proud to welcome Maricopa County Community College District to the Safe Place network," said Laurie Jackson, National Safe Place Executive Director. "Unfortunately, young people face troubling issues and it's important to offer solutions, places where youth can access safety and supportive resources. The Maricopa Community Colleges are helping connect youth in crisis to help and safety."
About Safe Place and Tumbleweed
Established in 1983, National Safe Place has more than 17,000 sites in 38 states and 1,500 communities. Tumbleweed has been Maricopa County's Licensed Safe Place organization since 2005; it helped more than 110 youth in the past year. Other Maricopa County Safe Place locations include: QuikTrip, Phoenix Libraries, Queen Creek Fire Department, and Arizona Federal Credit Unions.
###
The 10 regionally accredited Maricopa Community Colleges are: Chandler-Gilbert, Estrella Mountain (and SouthWest Skill Center), GateWay (and Maricopa Skill Center), Glendale, Mesa, Paradise Valley, Phoenix, Rio Salado, Scottsdale and South Mountain; there are satellite campuses and business/industry, technical and customized training institutes Valley-wide.