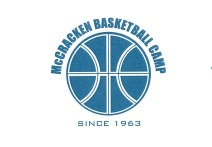 The emergence of so many showcase tournaments, games, and teams has overshadowed the importance of improving your individual game each year.
San Rafael, CA (PRWEB) February 17, 2012
The 2012 camp schedule features camps across the Midwest with locations in Indiana, Michigan and Wisconsin. The lineup of camps is headlined by the signature overnight locations of Adrian College (MI), Olivet College (MI) and Huntington University (IN). The newest location will be at South Bend Adams High School in South Bend, Indiana.
The McCracken Basketball Camps have an impressive history to celebrate this summer. The camp was started by Naismith Hall-of-Fame member Branch McCracken, who coached the Indiana Hoosiers to two NCAA National Championships, and over 120,000 players have attended.
Branch's son Dave took over the operation of the camp in 1970, and under his leadership the camp grew to become one of the largest and most respected in the country. He added a variety of new camp programs and locations as the camp expanded from Indiana to college campuses throughout the Midwest.
Current Director Todd German and his staff continue to offer the quality instruction that has been the camp's trademark for 50 years. Coach German began attending as an 11 year old camper in 1974, worked as a counselor while in college, was Dave McCracken's assistant director for nearly twenty years, and has been the director for the last twelve.
The two long-stated goals of The McCracken Basketball Camp are that each camper should, one; have fun and two; learn to become the best player that he or she can possibly be. "We work toward both of these goals in every camp activity," stated Coach German. "Parents ask me why they should send their son or daughter to our camp. What makes our camp so different from others? It's no secret. Our philosophy is that we believe in personal attention for each player, both on and off the court. We are not an assembly line, stuffing kids into slots. The individual is the most important part of our camp and always will be."
"The emergence of so many showcase tournaments, games, and teams has overshadowed the importance of improving your individual game each year," says Brent Koonce, VP of Basketball Operations for US Sports Camps. "Our camps provide that opportunity with some of the most respected coaches in the nation, in a safe environment."
About US Sports Camps:
US Sports Camps (USSC), headquartered in San Rafael, California, is America's largest sports camp network and the licensed operator of NIKE Sports Camps. The company has offered summer basketball camps and other sports camps since 1975 with the same mission that defines it today: to shape a lifelong enjoyment of athletics through high quality sports education and skill enhancement.
Players, Coaches, Parents and others interested in the McCracken Camps can visit http://www.ussportscamps.com/basketball/mccracken or call 1-800-645-3226.
###