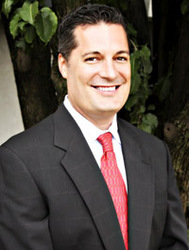 Oklahoma trial lawyers working as a group can feed a hundred people. In fact, we can feed thousands of people. We are very aware that what we do makes a difference and we take that responsibility seriously.
Oklahoma City, OK (PRWEB) November 11, 2010
Noble McIntyre, an Oklahoma trial lawyer and Senior Partner for the Oklahoma City law firm McIntyre Law, has spearheaded a joint coalition project with Angel Food Ministries, to provide a Thanksgiving dinner for over 600 less fortunate Oklahoma families. This alliance joins the Oklahoma Association for Justice with AFM, and over 60 law firms across Oklahoma for the goal to give a Thanksgiving box of food to Oklahomans struggling to feed their families.
The program was developed between Oklahoma trial lawyers and Rev. Stephen C. Rankin, the Oklahoma Minister of Outreach for Angel Food Ministries and Tom Brown, an AFM customer relations project manager. Angel Food Ministries worked closely with Oklahoma trial lawyers to supply the pre-packaged meal, which contains a roasting hen, a ham, dressing, corn on the cob, green beans, sweet potatoes, rolls and gravy for a family of six, plus step-by-step cooking instructions; everything a family of six will need to have an Thanksgiving meal similar to what will be enjoyed by many families all across the state.
"The current economic times are challenging," Noble McIntyre said. "Unemployment for the nation is nearly 10% and families that have never before struggled are facing difficulty and uncertainty. The every day mission pursued by me and my fellow trial lawyers is to assist those that that need help. Most times this means providing legal assistance, but not always."
"Mother Teresa said that if you can't feed a hundred people, then feed just one. Oklahoma trial lawyers working as a group can feed a hundred people. In fact, we can feed thousands of people. We are very aware that what we do makes a difference and we take that responsibility seriously," McIntyre said.
On November 17, 2010, an Angel Food Ministries truck will arrive at the offices of McIntyre Law located at 8601 South Western Avenue in Oklahoma City. The truck will contain 650 Thanksgiving boxes purchased by Oklahoma trial lawyers at a cost of almost $25,000.00. Four hundred boxes will be distributed in Oklahoma City and two hundred and fifty will go to Tulsa with over one hundred of those going to the Iron Gate ministry.
The Oklahoma Association for Justice is currently working with other local charities to identify families in need. To assist in distribution, members of Local 157 Oklahoma City Firefighters from Fire Station 9 as well as members of the United States Air Force will be present on November 17th. Local 157 OKC Firefighter David Carter, husband to McIntyre Law legal assistant Kirstie Starr Carter says "Local 157 Firefighters always welcome an opportunity to serve the community. Whether it's the Fill-The-Boot campaign for the Muscular Dystrophy Association, wearing pink t-shirts to highlight breast cancer awareness or working with Oklahoma Trial Lawyers to distribute food to hungry Oklahomans, our goal is always the same.
We serve Oklahomans and will do whatever we can to make life better for Oklahoma families." Air Force Staff Sergeant Stephan Dunn, husband to McIntyre Law legal assistant Savannah Dunn echoes Mr. Carter's sentiments. "The Air Force exists to serve the public, that is just what we do. We love our community and live by the motto 'That he who gives when he has been asked has waited too long.' Let it never be said that we waited too long. We look forward to working with Oklahoma trial lawyers in this inspiring community project."
About Angel Food Ministries
Angel Food Ministries is a non-profit, non-denominational organization dedicated to providing financial support in the form of food relief to communities throughout the United States. Established in 1994 to provide relief for struggling families in the Monroe, GA area, Angel Food Ministries today serves hundreds of thousands of families across 46 states, recently welcoming Oregon and Idaho to the roster where Angel Food's benefits can be realized. Since inception, Angel Food Ministries has fed more than 22 million Americans. In 2008, AFM provided $120 million in direct food assistance to American families.
About Iron Gate
Iron Gate began with the dedication and hospitality of Trinity parishioners over two decades ago who made sandwiches and began feeding all hungry and homeless in the cloister garden through the "iron gate". The word quickly spread among the hungry that you could get a meal "at the Iron Gate". Oklahoma trial lawyers donated turkeys and money to Iron Gate last year and will continue their relationship with this tremendous organization this year with 100 Thanksgiving boxes. Officials at Iron Gate are ecstatic with the generosity of Oklahoma trial lawyers and are gearing up for one of their largest events ever. Because each box will feed six people, the generosity of Oklahoma trial lawyers will allow almost 4,000 Oklahomans to sit down to an amazing Thanksgiving meal.
# # #