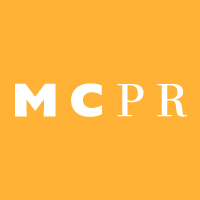 Doctors want to generate media coverage that will in turn generate business for their practices.
Stamford, CT (PRWEB) April 04, 2013
According to medical marketing specialist Melissa Chefec with MCPR, LLC, "Doctors want to generate media coverage that will in turn generate business for their practices. They want to gain visibility and recognition as a leader in their field." But every reporter receives hundreds of press releases a day. How does one doctor make their press release the one that won't go into the trash?
Chefec offers the following tips for doctors to make their press releases get noticed.
1. Choose a hot topic: Is there recent research in your field? A study that breaks new ground? An innovative treatment? A celebrity connection to an injury or illness on which you can educate the public? A seasonal issue (sunburn, ski injuries,...) that people are thinking about?
2. Write a compelling headline: Your headline will determine whether the release is read any further. Grab the reporter's attention but don't be so cute and clever that your topic is obscured. Make the heading clear and descriptive, make it interesting, avoid medical terminology, avoid hype, consider lists ("three reasons..," "five tips...," "six ways...").
3. Tell a story: Have a beginning, a middle and an end. Start by making clear why your topic is important. Back up your claim with data. How many people suffer from the injury or ailment you're discussing? Are the numbers increasing? Describe medical conditions clearly and concisely in layman's language. Get to the main substance of your release (the new treatment, the five tips, the how-to) quickly. Include quotes from your expert on the subject. Conclude with a final paragraph that emphasizes the importance of the topic and summarizes the advantages to following the advice given or considering the treatment option described.
4. Make the release easy to read: Keep paragraphs short. Consider bulleted lists for easy scanning but even within a list, write complete sentences. Consider a question-and-answer format with questions in bold type.
5. Make it perfect: Proofread! Have someone else proofread! Even the best writer needs an editor. Don't rely on spell-check. Eliminate unnecessary words. You must have zero tolerance for grammatical and spelling errors, awkward syntax, typos and blather.
MCPR, LLC was founded in 1994 and specializes in medical marketing and public relations for doctors, hospitals and other professionals in health, fitness and beauty. http://www.mcprpublicrelations.com