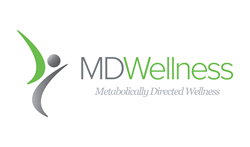 Dr. Michael Rothman, NJ's Leading Holistic Doctor, Uncovers the Source of Seasonal Allergies
Spring Lake, NJ (PRWEB) October 07, 2014
Just in time for the worst of the seasonal allergies for 2014, Dr. Michael Rothman has issued a report on the source of most seasonal allergies: Autonomic Dysfunction. Known medically as dysautonomia, this disorder is a condition where the body's autonomic nervous system is not functioning properly. Dr. Rothman explains the connection between the seasonal allergies and dysautonomia in his new research article, Autonomic Dysfunction Series: Seasonal Allergies.
"Every human being on Earth, at some point in time, will suffer from varying degrees of dysautonomia, yet this disorder is virtually unknown and unrecognized. We have an unseen or hidden epidemic of autonomic dysfunction and one way to combat this common, health-sapping condition is to bring awareness to this ubiquitous problem.," http://www.mdwellnessmd.com/blog/post/autonomic-dysfunction-series-seasonal-allergies/
Each year 35 million Americans will suffer from seasonal allergies. While there is no cure, Dr. Rothman advises his patients on how to relieve the symptoms and explains the connection to the autonomic dysfunction.
"Your autonomic nervous system helps control your body's overall metabolic balance. Your autonomic nervous system is made up of two parts, the sympathetic nervous system and the parasympathetic nervous system. These two complementary parts of your nervous system are never both activated, nor are they ever both deactivated. The allergy symptoms you feel are provoked by a reaction to pollen and are affected by an over response of your parasympathetic nervous system (which causes the release of histamine into your system)." - http://www.mdwellnessmd.com/blog/post/autonomic-dysfunction-series-seasonal-allergies/
This is the first installment in a series of blogs related to dysautonomia that MD Wellness and Dr. Rothman will be using to explain the implications of autonomic dysfunction. As part of the blog series, he will be offering practical steps that readers can take to help maintain and repair their autonomic system.
Over the last 20 years, Dr. Michael E. Rothman has dedicated his life to helping his patients understand the "how and why" of their health. He strives to provide the highest quality care utilizing natural, holistic, non-toxic methods. Dr. Rothman has an extensive background in Nutrition, Biochemistry, Physiology and Physics. This NJ holistic doctor is highly respected by his peers and is loved by his patients.
# # #
" If you would like more information about this topic, please contact Michael Rothman MD at 732-268-7663 or email at info(at)mdwellnessmd.com. You can also visit the MD Wellness website at http://www.mdwellnessmd.com. "