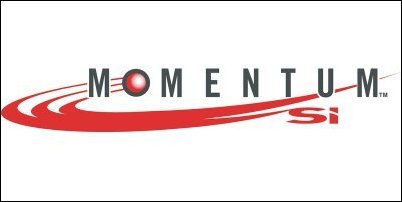 Austin, TX (PRWEB) April 19, 2007
MomentumSI, a professional services organization focused on the Master Data Management (MDM) and Service Oriented Architecture (SOA) announced the formation of the MDM Center of Excellence (CoE) providing guidance around MDM strategy, governance, and implementation based on best practices through a single stop shop approach.
"There has been a common thread across our Enterprise Architecture, Business and Information Solutions and Software Development practices of helping clients with their information needs. In addition, the recent MDM press coverage, SOA maturity, and MDM success stories are causing many of our clients to evaluate MDM initiatives. The MDM CoE was formed in response to the need of addressing MDM's full adoption lifecycle of roadmaps and pilots through implementations, both from a governance as well as from a technical perspective. The MDM CoE centralizes and brings information management focus across all three of our practices." - John Kalogirou, Director of Information Management.
The MDM CoE provides full life cycle MDM support in terms of people, process, and technology necessary to manage information as an asset. The scope of MDM covers CDI and PIM, under Operational, Collaborative, and Analytical methods of use. SOA promotes MDM agility through loosely coupled internal and external integration on MDM implementations. MDM CoE capabilities are provided through MomentumSI Enterprise Architecture (EA) and Business Information Solutions (BIS) team experts, as well as MomentumSI's SOA and MDM partner network.
About MomentumSI
MomentumSI is a nationwide boutique consultancy founded in 1997, focused on SOA, Information Management - Master Data Management (MDM), packaged solutions and software development. MomentumSI's project managers, architects and developers come from both industry and corporate backgrounds. Our accumulated business and IT acumen dramatically improves our clients' ability to rapidly provide business solutions.
To learn how MomentumSI can help you with Information Management and Master Data Management please visit our Web site at http://www.momentumsi.com, or call us toll-free at 888.886.8560 to schedule a meeting at of one of our regional offices: Austin (corporate), Dallas, NY, Washington DC, and San Francisco.
###