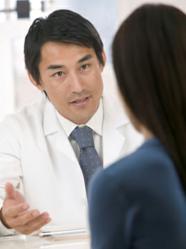 If doctors can deliver education, they are perceived as knowledgeable and experienced and patients will open their wallets to physicians they trust.
Orange County, California (PRWEB) November 15, 2012
Patients have revealed in numerous surveys exactly what they need and want from their doctors. Especially in the field of elective cash medical and aesthetic procedures, patients have plenty of options and they will seek out the physician who offers the best customer service. Get the competitive edge by strengthening the doctor-patient relationship.
Building rapport with patients start with the act of caring. Patients admire doctors who are compassionate, caring, confident, and respectful. They also like doctors who specifically take the time to make that personal connection displaying genuine human interest in their well-being. The process of getting acquainted establishes a feeling of comfort and familiarity.
Physicians know that the profit margin in cosmetic procedures and skincare product sales trumps most insurance reimbursement treatments. The majority of female patients are always interested in the latest beauty products and procedures. "Satisfy patients' curiosity about new technology and techniques on the aesthetic market. Spend the time to provide patients with education because they want the clarification from the information overload on the internet," explains Danica Tran, patient relationship specialist. "If doctors can deliver education, they are perceived as knowledgeable and experienced and patients will open their wallets to physicians they trust."
People are already seeking cosmetic treatments in their thirties. There is no shortage of patients who want to look younger and more vibrant. 12,000 Americans turn 50 every day. 10,000 Americans retire every day. Baby Boomers have more money and leisure time than any other generation in history; they value quality and personal fulfillment and their purchasing habits reflect this trend says Pew research. Cosmetic patients are demanding, savvy, and they insist on quality care and VIP service. A smart physician will realize the potential of each patient by treating her as a strategic partner for patient referrals and year round cosmetic maintenance treatments.
One of the top reasons why patients leave a doctor is because of the perceived notion that the doctor did not care for them. Patients can detect when doctors are insincere, insensitive and indifferent and that won't be tolerated. Other concerns were physicians' disinterest and arrogance along with poor service. Patients rate doctors also on what goes on outside the exam room such as ease of appointment scheduling, friendliness of receptionists, interaction with nurses, and the wait time for the physician.
Can Doctors Forecast Patient Loyalty? (See graph on right) "Yes is the answer! Physicians can forecast patient loyalty by measuring customer service along with overall patient experience," says Ms. Tran. "If the patient is happy with the customer service and her patient experience exceeded expectation, she will become a loyal patient and be an advocate for the doctor. If the patient is displeased with customer service and the patient experience failed to meet expectation, she will not come back. Worse, if she was offended in any way, she will tell ten of her friends and post negative reviews online."
According to research done by Nielsen and Loyalty 360, 78% of consumers believe that having a great customer experience makes them loyal. When consumers are loyal, they will become repeat customers and they will refer other consumers. 92% of the consumers said they trust recommendations from friends and family above all other forms of advertising. 78% of women in the U.S. use the internet for product research before making a purchase. If physicians and staff team continue to deliver excellent customer care, then the network of referrals and repeat business will keep them continually busy.
Statistics show that repeat customers spend 33% more than new customers. Also, referrals are 107% greater with repeat customers. Physicians who establish bonds and nurture relationships with patients will secure a big percentage of the ever growing and profitable aesthetic market.
Danica Tran, the founder and owner of MD Profit Solutions, has a Masters in Business Administration degree with an emphasis in marketing and entrepreneurship. She helps her clients promote and market elective cash procedures with an emphasis on patient care and patient education. Danica can be reached at 714-420-2424 and she offers a complimentary assessment and analysis to physicians in private practice.