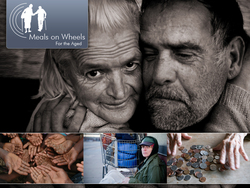 No More Hunger - One Meal at a Time.
(PRWEB) June 28, 2010
Statistics on poverty in Africa.
Sub-Saharan Africa is the only region in the world in which poverty is not declining. Millions of Africans live without the material necessities of life and without access to basic resources, namely: housing, running water, electricity, healthcare and food. As a result, they are unable to sustain life and are without hope for change. One-third of Africans are malnourished, one in six children die before the age of five and half of the Sub-Saharan population survives on less than one dollar per day. More than 800 million people go to bed hungry daily. The average life expectancy of an African is 41. Clearly, surviving is the goal: living is the prize. Statistics on poverty in Africa.
The causes of poverty in Africa
The causes of Africa's poverty are debatable and ever-changing. What is certain is that they are many: colonisation, the mismanagement of resources, war, natural disaster and famine; apartheid, poor African leadership and political instability; economic stagnation and global market flux. The HIV/Aids epidemic is the greatest current threat to African poverty: more than 18 million people have died to date from the epidemic, of which over 3 million were children. More than 25 million adults are currently infected. This adult infection rate has a direct effect on the number of children left without parents – and, in some cases, without caretakers. As a result, Africa is now home to more than 15 million orphans, many of whom rely on their elderly grandparents for food and sustenance. Enter: Meals on Wheels.
Meals on Wheels is a humanitarian initiative that strives to bring relief to the country's less fortunate and aged, irrespective of colour, class or culture, in the form of the delivery of home-cooked meals, food parcels, soup kitchens, annual Christmas dinners, shelter and even nursing education. As far as possible, help is granted wherever it is needed.
Poverty as a way of life in Africa
Poverty is a way of life in most of Africa – the only experience of life many poor Africans have. It means walking kilometres to get water and collect firewood; it means losing friends and family to HIV/Aids; it means suffering from malaria, typhoid, cholera, pneumonia and TB. Poverty is 'going empty' into an uncertain future. Poverty, for most Africans, is real.
The poor are the unemployed, the homeless, the ill-paid; those who were shut out from resources due to population growth or careless use of power and wealth. The newest group of the poor are the victims of the Aids epidemic: the children of the sick, the staggering number of orphans, and the elderly who become the sole providers for broken families. The poor are normal people who are, for many reasons, unable to help their desperate situations. The result of this, without structured help, is that the poor get poorer while the rich get richer.
Meals on Wheels in action in Africa
This is why Meals on Wheels is an organisation that strives to alleviate Africa's poverty crisis; that believes tackling hunger is vital to solving poverty; that is powered by the strength of community service. MOW, and the many volunteers who deliver nutritious meals to the homes of the elderly and needy, provides a platform to catalyse this change. In seven southern African countries the number of people in need of emergency food aid in 2010 has risen from 3.5 million to 8.3 million. The link between malnutrition and illness in Africa is staggering – the link between starvation and death even more so. Within South Africa, MOW prepares meals at over 350 venues; uses 182 vehicles, 623 volunteers and 931 staff; and delivers 6.27 million meals per year. Change is possible. Filling empty bellies with healthy food is possible. Offering help to those who most need it is possible.
Meals on Wheels believes that it is time to tackle the problems of Africa – where, every 30 seconds, a child dies of malaria; every day 6 000 people die of Aids and every 3.6 seconds a person dies of starvation. The cry for immediate action is loud. The effects of poverty are blinding. The time to act is now. Driven by Africa's poverty, MOW offers a channel for change. Join Meals on Wheels' mission and help us to help to feed Africa's hunger.
###