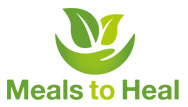 Having been on chemotherapy almost continuously for the past 4 years, it is such a relief to have these gourmet meals delivered right to me.
New York, NY (PRWEB) December 20, 2012
Less than a year from its launch, Meals to Heal, the comprehensive cancer nutrition service that provides customized fresh meal delivery and nutrition support services for people struggling with cancer, is already proving that its mission of relieving cancer patients of the worry associated with proper nutrition is within reach. The Company has been providing meals to satisfied cancer patients in all 48 Continental United States since May of 2012 and also relieving the heavy burden often felt by cancer caregivers, and is now featuring a 25% off special for the holidays.
When Susan Bratton, a former Wall Street executive with 25 years of experience, founded the startup company, she designed it to make the lives of cancer patients and their caregivers less stressful. After witnessing close friends and family suffering from cancer, Bratton noticed the difficulty both patients and caregivers had finding healthy meals that mitigated the side effects of cancer treatment. She wanted to provide an easy, convenient solution offering high-quality cancer fighting diets and nutrition support services that would ease this burden. The service is personal and customized to the needs and tastes of every customer. It is also amazingly simple: getting started is easy and everything comes directly to the customer.
"This is one of the best gifts I've ever received from anyone," says Victoria P., an early Meals to Heal customer. "Aside from being delicious, the food is fresh, nutritious, and obviously lovingly prepared. Having been on chemotherapy almost continuously for the past 4 years, it is such a relief to have these gourmet meals delivered right to me."
Orders can be placed online for various meal programs, including 5-day and 7-day plans. Sample tasting packages and gift certificates for friends, family members, and caregivers are also offered. With the holiday meal plan now offered, new registrants can receive three weeks of the 5-day plan and receive the fourth week free.
Meals to Heal employs four Registered Dietitians who hold the Certified Specialist in Oncology ("CSO") credential, as well as a registered oncology nurse who holds the Oncology Certified Nurse ("OCN") credential. Customers are able to access this clinical team with their questions via telephone or online.
For more information or to start purchasing healthy meals for the cancer patient in your life, visit Meals-to-Heal.com.
Meals to Heal
Meals to Heal is dedicated to making the lives of cancer patients and their caregivers easier and less stressful by providing services which relieve them of the significant time, energy and worry associated with ensuring proper nutrition for themselves and their loved ones. Meals to Heal provides a single, comprehensive solution to cancer patients' and their caregivers' nutritional needs through the home delivery of healthy, nutritious meals, in addition to a wealth of nutrition resources based on high-quality scientific studies and access to experienced oncology nutrition professionals.