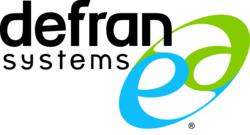 "We're well on our way toward preparing for upcoming program stages," said Kim Prior, CFO, Liberty Resources, Inc.
(PRWEB) August 07, 2012
Defran Systems, Inc., announced today that Liberty Resources, Inc. will receive $85,000 in New York State Medicaid Incentive funding for its four Eligible Professionals. The Syracuse-based mental health and developmental disabilities provider, which takes advantage of Defran's web-based case, clinical and financial management software, will receive the assigned incentive payments in early September.
Liberty serves over 10,000 individuals annually and has been recognized as one of Syracuse's top 100 companies for four consecutive years. Liberty selected and implemented Defran's ONC-ATCB certified EHR and financial management system in 2008 and recently transitioned to Defran's leading cloud hosting solution.
"The Meaningful Use incentive funding is an added bonus on top of the positive ROI and ever-increasing value that Defran's solution provides," said Kim Prior, CFO, Liberty Resources, Inc. "Because of the software's built-in best practices, we were able to easily verify the Medicaid patient threshold percentage for our Eligible Professionals."
Human services providers who participate in the EHR incentive programs sooner rather than later can take advantage of the opportunity to incorporate Meaningful Use measures into their everyday business practices. Not only can they benefit by receiving their incentive funding now, but by getting a head start on preparing themselves for Stages 2 and 3.
"We're well on our way toward preparing for upcoming program stages," added Prior. "It's reassuring to know we have a partner in Defran, who ensure the software always supports us as we meaningfully use it to qualify for the maximum incentive funding throughout the life of the program. Because of this and because the measures of the program align with our own agency's goals, our continued participation just makes sense."
"Liberty is the perfect example of how our customers are set up to thrive in the Meaningful Use incentive program," says Fran Loshin-Turso, president and CEO, Defran Systems, Inc. "Liberty understood this is the first step to participating in the broader healthcare system. While the incentive payments certainly make that participation appealing, the real benefit here is that the people Liberty serves are already benefitting from the quality of care improvements that come through the use of a certified EHR."
About Liberty Resources, Inc.
Liberty Resources, Inc., headquartered in Syracuse, New York, is one of Central New York's most diversified and trusted human service agencies. Founded in 1978 by a concerned group of citizens who wished to develop community based services in Madison County, Liberty Resources now has a service presence in three states and continues to expand its geographic reach and scope of services. Providing residential and non-residential services to individuals and families, its present array of services include: mental health; developmental disabilities; early intervention/education; services for individuals living with HIV/AIDS; families and youth involved in the child welfare system; domestic violence services; services to persons in recovery; and diversified case management services. To learn more about Liberty Resources, Inc., visit http://www.liberty-resources.org
About Defran Systems, Inc.
Defran Systems, Inc. is a leading developer of single solution case, clinical and financial management software for the human and social services industries. The company's web-based, flexible and reliable enterprise-wide software supports more than 2100 human services facilities in the United States including behavioral health, mental health, foster care, child welfare, developmental disabilities, substance abuse and other specialized programs. Their core product, Evolv-CS, is a completely integrated EHR and AR/AP sub-ledger system that includes a host of productivity aids that are unmatched in the industry. Evolv-CS was awarded ONC-ATCB certification as a Complete Ambulatory EHR in 2011. Defran Systems, Inc. is considered a leading innovator in software development for organizations that operate programs across the full continuum of care and are a Microsoft Certified Gold Partner. For more information about Defran Systems and Evolv-CS, visit http://www.defran.com.