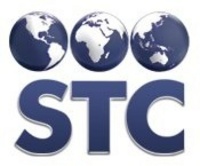 Tucson, AZ (Vocus) November 10, 2010
STC recently launched I-PHIX, an immunization public health information exchange solution. I-PHIX is designed to exceed meaningful use guidelines while improving population health outcomes. I-PHIX enables meaningful use for current Stage 1 criteria, proposed Stage 2 criteria, and a platform for achieving potential Stage 3 meaningful use and beyond.
The I-PHIX solution suite offers a "one-stop" set of meaningful use tools for public health immunization record exchange. It also includes a standard platform for automating and validating the integration of a provider's EHR system with state immunization registries. I-PHIX data exchange is secure, efficient, and cost effective. It also minimizes integration while easily augmenting current public health exchanges within HIE infrastructures. I-PHIX also supports provider reimbursements, reporting, and provider based immunization outcomes.
"Our experience implementing over 100 electronic-based immunization record exchanges between provider clinical care systems and state immunization registries has allowed us to develop a best practices model and establish an off-the-shelf set of tools to satisfy public health immunization meaningful use criteria. These standards-based solutions can be interoperable with all major clinical systems and health information exchanges. Most importantly, our solution will support provider-based immunization outcomes and vaccine disease prevention."

STC Vice President and Chief Operating Officer, Mike Garcia
I-PHIX offers a useful blend of exchange tools and decision support tools that combine to offer the most extensive immunization meaningful use solution available. The IHub component is designed to provide a web-enabled HL7 interface to support immunization information exchange between providers and an Immunization Information System (IIS). This component is capable of both a direct interface to an IIS and an interface to an IIS through HIE infrastructures. The HL7 Gateway receives HL7 messages from a local system and forwards them to their destination using a secure HTTPS connection. The Immunization Forecasting Module utilizes a standardized set of algorithms to forecast vaccinations. The STC Reminder/Recall Module allows providers to effectively and efficiently manage outreach and notification to patients who are past-due, currently-due, and next-due for one or more vaccinations. The STC Immunization Outcome Module allows providers to measure and view their patient population coverage rates. This solution suite, along with STC's vast public health knowledge and experience, provide a meaningful use solution geared towards immunizations that is unmatched in today's market.
STC, a public health and health information technology corporation established in 1988, is a leading provider of immunization registry and disease surveillance solutions in the country. STC is committed to public health outcomes through the use of HIE technology with the goal of supporting worldwide disease surveillance across all peoples and borders.
To find out more about STC's I-PHIX immunization solution or any of our other products, please visit STC at stchome.com or contact:
Todd Commyn
Director of Sales and Marketing
520.202.3333
###