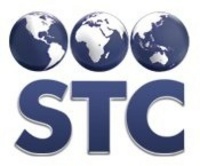 Tucson, AZ (Vocus) September 21, 2010
STC, the nation's leading immunization registry vendor, will be hosting an interoperability summit on September 22 and 23 in Scottsdale, Arizona. STC currently has ten states that utilize its immunization registry system and several states that are utilizing its peripheral toolsets to support their own registry. According to the CDC's National Immunization Survey, which focuses on childhood immunization coverage rates, 3 of the 4 top ranked states in the country are STC immunization registry clients.
Along with being a software provider, STC also performs numerous professional services including strategic planning, system/process assessments, and systems integration. STC is committed to forming strategic partnerships to help states and organizations achieve meaningful use – a key requirement of the new health reform initiatives. STC provides a distinguished toolset to vendors with solutions in Health Information Exchange (HIE) while also extending its presence in the meaningful use and HIE spaces. STC currently has products that directly satisfy a number of meaningful use criteria including immunization registry data exchange, electronic laboratory reporting, and syndromic surveillance solutions.
STC is hosting this Interoperability Summit to bring our state clients together with HIE and Electronic Health Record (EHR) vendor partners to collaborate. Topics will include best practices, developing mutually beneficial business models, satisfying EHR providers in meaningful use requirements, and how to best utilize immunization registry data. STC has already received confirmation from several state health departments and vendors that will be participating.
STC, a public health and HIE corporation established in 1988, provides domain expertise and information technology solutions to address complex real world challenges in community, regional, state, and national public health programs. STC is committed to public health outcomes through the use of HIE technology with the goal of supporting worldwide disease surveillance across all peoples and borders.
To learn more about STC's Interoperability Summit, please see the attached agenda and white paper, which outlines STC's data exchange efforts between immunization registries and EHR's. If you or anyone in your organization would like to participate in this Summit, or would like more information about STC's meaningful use solutions, please visit stchome.com or contact:
Todd Commyn
Director of Sales and Marketing
520.202.3333
###