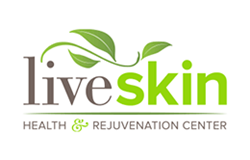 The Hydrafacial MD® treatments are medical grade and help tighten up one's skin, add glow and make patients look 10 years younger!
Tempe, Arizona (PRWEB) February 29, 2016
Live Skin Health and Rejuvenation Center is pleased to announce the arrival of the HydraFacial MD® to Arizona. Winner of New Beauty's 2015 Best In Office Treatment, this innovative treatment provides results after just a one visit. Live Skin is excited to add such a widely requested and effective treatment to help rejuvenate client's facial skin. Call (602) 586-1958 for treatment at the top Med Spa in Phoenix metro.
Loved by the medical community, beauty editors and celebrities alike it delivers immediate results & long-term benefits without downtime or irritation.
Says Medical Director Dr. Rodriguez, "The treatments tighten up skin and make one's face look ten years younger with a glow and softness. Patients love it!"
Live Skin Health and Rejuvenation Center recently opened in Tempe to rave reviews, and offers laser hair removal, medical grade facials with HydraFacial MD®, injectables, fillers and skin care products.
Great for all skin types, the HydraFacial MD® Treatment is not only highly effective at improving overall skin health, but also excellent for remedying fine lines and wrinkles, enlarged pores, elasticity & firmness and much more. The HydraFacial MD® combines cleansing, exfoliation, extraction, and hydration all while delivering antioxidants, Hyaluronic Acid, peptides and other essential nutrients.
Live Skin is located at 1845 E. Broadway Rd Ste. 113, Tempe AZ 85282. Please visit the website at http://liveskinaz.com or
call (602) 586-1958 for more information.