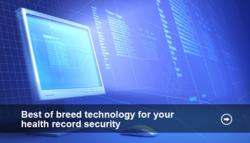 Patients need to know their rights which includes access to medical treatment, information, choice, privacy, and the right to complain.
US/Canada (PRWEB) April 29, 2012
CEO of Medaway Health and Gorgeous Getaways announced today their launch of their global system, focused at protecting the privacy and confidentiality of client records based on international standards. With more and more people traveling abroad seeking affordable, and immediate Healthcare treatments, it has become increasingly important for medical records to not only be accessible but also protected.
With a 20 year background in information technology working for global communication companies CEO, Rachel Rowling has researched global Health privacy laws to ensure her company's clients are protected when it comes to the transfer of medical information and client photographs. "Patients need to be aware that sending medical information or photographs through email or through the internet is just not secure". We take this very seriously and model our business, and partner standards around the rights, and privacy of our clients," says CEO Rachel Rowling.
Their system is a collaboration of multiple technology partners that ensure complete client privacy from the moment of initial inquiry and consultation through to post follow up support once clients have returned home. The system is designed to comply with HIPAA (USA), ATIP (Canada), NPP (Australia), HIPC (New Zealand), NHS (United Kingdom, and HST (South Africa), but is adaptable to suit the privacy requirement of all countries.
For more information please visit our Frequently Asked Questions. Other topics include information on:
-General Medical Tourism
-Hospital
-Insurance
-Medical Tourism Tax
-Travel & Tourism
-Medical Records
-Doctors-Surgeons
-Cosmetic Surgery
-Rights of a Medical Tourism Patients
-Patient Obligations and Shared Responsibility
About Gorgeous Getaways
Founded in 2004, Gorgeous Getaways is one of the original pioneers of medical tourism and regarded as the worldwide leader of quality, affordable cosmetic surgery holidays. Today, the company has sales offices in Canada/US, UK, New Zealand and Australia, with local operations in Malaysia, Thailand, Costa Rica and Mexico. We have researched and selected the highest quality, internationally-recognized surgeons and hospitals that consistently deliver outstanding results. Our dedicated team on ground provides complete post-surgery care and exceptional, personalized service for optimal recovery.
About MedAway Health
MedAway Health was born in 2010 out of parent company Gorgeous Getaways which since 2004 is the global leader of quality, and affordable cosmetic surgical vacations. Together, the companies have chosen only the best quality, internationally-recognized surgeons and hospitals that consistently deliver outstanding results. Medaway Health takes medical surgery vacations seriously, and has an experienced team to ensure customers surgery and recovery goes as smooth as possible.
Services include; Surgery procedures and packages, hotel and travel services, insurance coverage options, and medical records retrieval services to make sure your vacation is a great value and low-risk.
For more media information please contact:
MedAway Health
Email: media (at) medawayhealth (dot) com
Toll free: 1855-MED-AWAY