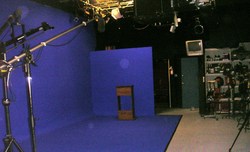 Crises from BP's massive oil spill to Toyota's auto recalls, show a need for companies in various industries to consider media training for executives and spokespeople
New York, NY (Vocus) May 17, 2010
"Crises from BP's massive oil spill to Toyota's auto recalls, show a need for companies in various industries to consider media training for executives and spokespeople," said PR expert Brian Dobson, of Dobson Communications.
Dobson says, "Facing an investigative reporter without practice is risky for any organization and our Dobson Media Training™ is one of the tools companies can use to prepare for important media interviews."
"In news interviews, brand images can be enhanced or hurt based on how products, issues or problems are discussed, so Dobson Media Training offers to help prepare spokespeople practice delivering key messages in simulated TV, radio and print interviews," said Brian Dobson, of Dobson Communications, public relations firm specializing in brand building and crisis communications.
"Capitalizing on media opportunities takes training. Facing a professional investigative reporter without practice is risky and at DobsonPR we help managers get ready for what they might encounter in news interviews," said Dobson, a former financial journalist who headed PR at a Fortune 50 global company before heading DobsonPR.com.
"We offer Dobson Media Training either at our studio in New York, or at an organization's location and can provide expert media along and film crew with lighting and sound equipment to simulate a news interview," said Dobson.
"We also can provide support to public relations and advertising firms contracting Dobson Media Training for training and studio use for its clients," he added.
"The Dobson Media Training team includes seasoned professionals Brian Dobson and Hugh Daly. Dobson headed PR at a Fortune 50 and began his career as a journalist at Dow Jones and Reuters. Daly is an award winning Director of Photography and has helped train people in companies and the military," the company said. DobsonPR.com is based in Ridgefield, Connecticut, and JHD-Dobson Video is based at JHD Productions' studios in Deer Park, New York.
Dobson Communications, based in Ridgefield, CT, and online at http://www.DobsonPR.com, is a marketing communications and issues management and Crisis PR full service public relations firm, also has a complete video production studio through JHD-Dobson Video in New York. For information about DobsonPR.com contact Barbara Green at 203-894-9240 or Barbara_Green (at) DobsonPR (dot) com.
###