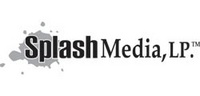 I'm proud and extremely fortunate to have such an amazing and talented team here
DALLAS (PRWEB) June 2, 2008
"I'm proud and extremely fortunate to have such an amazing and talented team here," said Chris Kraft, president and founder of Splash Media. "We all take great pride in our work and these awards are a true testimony to the creativity and our commitment to raising the bar of internet delivered television and video."
Splash Media's creative director R. Brad Murano and Motion Graphics Designer Lance Eckert won individual awards in the Animator/Motion Graphics Designer category. Steven T. Miller and Brian Shelton garnered the trophy for their collaborative effort in the Informational/Instructional category. Additionally, Miller won in the Video Editor category.
The Lone Star Emmy Chapter is a subsidiary of the National Academy of Television Arts and Sciences. Entries for the AMAs include vodcasts, podcasts, webcasts, video blogs, web-site programs, mobisodes, video-on-demand content and any other forms of material delivered over an IP network or platform such as wireless, broadband or VOD.
Splash Media has developed a wide variety of programming content and tools to support the development and creation of niche online television networks for the corporate marketplace. Utilizing its $5.5-million, state-of-the-art studio and its award-winning team of producers and directors, Splash Media is the market leader in creating content for internet television initiatives across a wide variety of industries.
About Splash Media
Splash Media, LP is a Dallas-based digital video publishing and technology company that develops content and distribution platforms for online, customized Internet television networks, Splash Media utilizes its state-of-the-art television studios to quickly produce and deliver rich media content. Splash Media offers an innovative, convenient and efficient communications solution for companies wishing to communicate with and train their customers and associates. Splash Media's own online subscription based offerings include http://www.tstn.com and http://www.xtrain.com. For more information, please visit http://www.splashmedia.com.
For media inquiries please contact Jeff Johnson, VP Operations 972-392-6754 or email jjohnson@splashmedia.com.