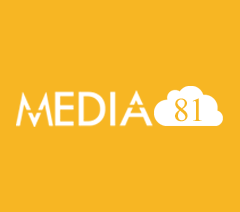 We are the one stop advertising agency; our solutions combine clients' needs and our experience to create the best online packages for the businesses.
Beverly Hills, CA (PRWEB) May 14, 2013
Representatives with Media81 Group announced today that it has officially launched the new web site for a San Jose work related injury law firm.
"The new website offers detailed information on the firm's practice areas, "said Kevin McCarthy, Co-Founder & Creative Director of Media81 Group.
"We provide businesses with the total solution," McCarthy said. "We are the one stop advertising agency; our solutions combine clients' needs and our experience to create the best online packages for the businesses."
The Website includes information about workplace injury claims, social security benefits and personal injury actions, such as those involving car accidents. The firm, with offices in bay area, provides personalized representation to hardworking people injured in California workplace accidents, car accidents, and wrongful death cases.
At the law offices of Nooshin Dalili & Associates, workers' compensation lawyers are dedicated to protecting the rights of people who suffer injuries at work. The Workers' Compensation Statute protects every employee in the State of California. The statute provides for benefits that compensate injured employees for lost time from work, medical bills incurred, and any permanent disability.
Attorney Nooshin Dalili says that the new website provides legal services for those who injured on the job or in car accidents or lost their loved one in a wrongful death case. "We believe injured persons should know their rights," Dalili said. "We provide individual attention and aggressive representation to our client to get them the full compensation they deserve."
"When you are injured, whether in a car accident, truck accident, motorcycle accident, construction accident, or any other kind of personal injury accident; you might not be able to walk or work to pay your bills and support your family. Damages recovered from a personal injury claim may vary and can include cost of medical bills, lost wages during treatment and the recovery period, future recovery costs, pain and suffering, and punitive damages to punish defendant(s) for negligent or careless actions," Dalili Daid.
Attorney Nooshin Dalili says if your loved one died due to a preventable death caused by negligence or any other avoidable reason, he or she may have been a victim of a "wrongful death" and as a surviving family member of the victim, you have the right to hold the negligent person (or party) accountable for their negligent actions.
Nooshin Dalili, ESQ, with offices in California, represents clients throughout the State of California, in communities such as San Jose, Fremont, Palo Alto, Burlingame, San Francisco, Hayward, Oakland, Los Gatos, Los Altos, Walnut Creek, Concord, and Danville.
About Media81 Group
Media81 Group is a professional advertising company located in greater Los Angeles, California. We provide our services for selective clients in United States.
Here at Media81 Group, we believe that an outstanding advertising will be more effective when we combine a client's brilliant ideas with our designers/directors creativity and knowledge.
Media81 Group features an integrated local team of directors, web consultants, creative designers, writers, programmers and marketing professionals that know how to get results. Creativity, extra oriented designs and solid business principals are the foundations of our company, we are dedicated to our clients, not because we "have" to, but because we "love" to promote you!
We make sure! Media81 generates media attention and name recognition with memorable flair. With experience and expertise that are unmatched, and with media connections that span multiple industries and markets, we bring our clients to the world. And we leave the world wanting more.
Contact Details:
Kevin McCarthy
Media81 Group
433 N. Camden Dr. Suite 600
Beverly Hills, CA 90210, USA
Tel: 310.728.6000
Fax: 888.283.2839