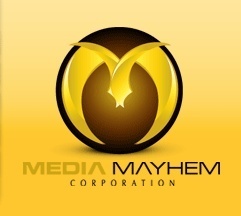 Media Mayhem's partnership with 20th Century Fox Home Entertainment has grown a great deal in 2008 with various projects and associations
LOS ANGELES (PRWEB) October 28, 2008
Ten grand prize winners were chosen by MMC to attend the 2008 ScreamFest Horror Film Festival which was held October 10-18th at the world's famous Grauman's Mann Chinese 6 Theaters in Hollywood, California where some of the most skin tingling and downright frightening scripts set to celluloid were premiered for the first time.
"Media Mayhem's partnership with 20th Century Fox Home Entertainment has grown a great deal in 2008 with various projects and associations," says Media Mayhem V.P. of Business Development Jamie Ashe. "The 'Pathology' campaign and sweepstakes arrived at the ideal time to coordinate with the 2008 Los Angeles ScreamFest Film Festival, and we decided early on to give the green light with the genre's tie-in with the DVD release."
"Pathology" is a 2008 thriller film directed by Marc Schoelermann and written by Mark Neveldine & Brian Taylor, creators of the hit film Crank. The film centers around a group of medical residents studying pathology who devise a deadly game: to see which one of them can commit the perfect murder.
Media Mayhem ran an extensive online and offline campaign utilizing the company's horror network which consists of sites such as Horror.net, HorrorExpress.com, and HorrorWatch.com which attracts nearly 9 million unique visitors and 20 million total PV to the network's sites every month, giving the "Pathology" DVD campaign and contest enormous views and entries, making it a spooky success.
About Media Mayhem
Media Mayhem's slogan of "fusing experience, strategy, technology and drive" describes a full-service advertising representation firm. Their services include online and offline marketing and event sponsorships. They specialize in building lifestyle-based advertising solutions for their clients and engaging consumer audiences through branded film, music, art, fashion, sports, technology, entertainment and lifestyle experiences, across niche vertical markets.
Media Mayhem is a firm that goes far beyond a typical online advertising network. They represent all of their publishers on an exclusive site-specific basis allowing advertising clients to customize their advertising and media buys. They allow clients to pick and choose individual websites in order to meet their campaign's target demographic. MMC engages trade and consumer media by leveraging their access and relationships to position clients directly with the key elements that drive popular culture and create new markets of opportunity.