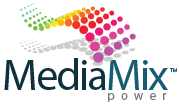 "Blaire Fanning is best described in a wonderful song, 'Nobody Does It Better!' No one works harder for her clients, generates more original ideas, and no one gets better results. Blaire is the real deal!"
Tampa, FL (PRWEB) February 22, 2013
Blaire Fanning is celebrating her 30 years as a media maven with the recent launch of Media Mix Power (http://www.MediaMixPower.com), which consolidates and expands upon her considerable advertising and marketing experience in print, radio, TV and the Internet.
Fanning's body of work has elicited a variety of comments from her clients, including:
"Blaire Fanning is best described in a wonderful song, 'Nobody Does It Better!' No one works harder for her clients, generates more original ideas, and no one gets better results. Blaire is the real deal!"—Roger Ach, Managing Member, Chicago West Pullman, LLC
"Blaire is the 'go-to' woman when you want results... Blaire looks for solutions with measurable results for her clients. To this end, Blaire is vested in her client's success, as her own success is a testimony to the results that she delivers. Blaire Fanning brings an upbeat attitude, a fresh perspective and strategy that goes well beyond the 'rate and date' cliché broker-types that are so prevalent in today's media landscape."—Lindsay Marcus of Connecting People With Brands
"If I were able to offer my highest recommendation, I would give it to Blaire Fanning, hands down. Not only does she give and give and give so much more than she receives, but she treats every one of my referrals the same way."— Rev. Thabiti, Public Relations Director at WeFollowJesus.org
Having earned top awards for advertising marketing programs over the years in sales and media development, Fanning specializes in media buying and marketing campaigns, with a focus on radio, print, TV, mobile and the Internet.
She has been described as, "A big picture person who identifies essential advertising opportunities and relationships for long-term results." And, with the proper "media mix," those results can be considerable: "We have seen budgets expand business sales more than 400 percent than with standard advertising," she said.
To appreciate Fanning's breadth and depth in the industry, one need only recall that online advertising is but a decade old and—until the proliferation of cable in the 1980s—broadcast advertising was for many years a mere 3-choice game: ABC, NBC and CBS. In addition, 30 years ago AM radio was going through a pre-"talk show" metamorphosis, with its outcome uncertain at best.
Now, the number of advertising options has exploded exponentially and the ad choice-decisions businesses must deal with are complex, expensive and (without proper insight) risky.
That's why it pays to have experienced professionals under the leadership of a veteran management team help guide business leaders through the process—and that's exactly the kind of help Media Mix Power (MMP) offers.
With a barrage of information blasting from multi-media sources, it's little wonder that people have less of an attention span then they did even 10 years ago—which means each individual advertisement has much more competition to overcome in order to be heard or seen, let alone be effective.
The solution: Mixed media campaigns, in which coordinated messaging from diverse delivery systems—print, radio, TV and online—ultimately converge to mingle with and reinforce each other. That mixing and matching, carefully crafted through the execution of savvy media buys, are the best way to leverage advertising dollars in today's marketplace.
This integrated media approach is the one taken by Media Mix Power, and it provides branding, visibility and buzz for clients on a multifaceted level.
MMP can help companies start from square one with a simple, regional, single-media venue then expand systematically or jump out of the gate with a comprehensive, national, multi-media campaign. For more information on MMP's wide array of advertising options, call today at (877) 211-7566 or visit http://www.MediaMixPower.com.
ABOUT: Media Mix Power (MMP) is an awarding-winning, multi-platform advertising firm based in Tampa, FL, specializing in print, radio, video and online productions. With experience in the video industry since 1980, MMP has produced commercials for a broad range of outlets, including TV, online, trade show, documentaries and general corporate use. MMP has developed comprehensive, multi-media campaigns for a wide variety of clients—large and small—who leverage MMP's experience and industry reputation to get a maximum return on their advertising dollars.