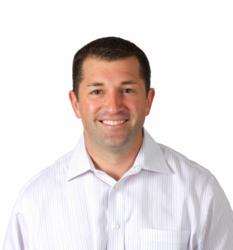 Norwalk, CN (PRWEB) November 01, 2012
Direct marketing firm Media Horizons, Inc. is proud to announce that its Executive Vice President and Partner Scott Kellerman was recognized today as recipient of the 2012 Direct Marketing News 40 Under 40 Award.
The award, which recognizes elite members of the marketing industry who have left a long-standing mark on their respective organizations and the industry as a whole, honors Kellerman and his lasting commitment to both Media Horizons and the clients he manages.
Having begun working at Media Horizons as a summer intern when he was still in college, Kellerman has been an integral part of the company and its growth for more than 18 years. Throughout the years he has become one of the foremost experts on direct response media, managing marketing campaigns for some of the company's most tenured and significant clients, including Bose, Lifestyle Lift, GreatCall, and Oreck.
According to Media Horizons CEO Jim Kabakow, "Scott has developed into an accomplished direct marketer and leader in his career at Media Horizons. We're thrilled that DM News has recognized him for his contributions to our organization, and for helping our clients achieve revenue growth and positive ROI through his direct marketing expertise."
Read more about Scott and other winners of the 2012 40 Under 40 Awards in the November issue of Direct Marketing News and online.
About Media Horizons, Inc.
Media Horizons, Inc., a direct marketing firm located in Norwalk, CT., helps companies cost effectively generate new customers and maximize their lifetime value. Founded in 1988, MHI is an entrepreneurial, independently owned direct marketing agency that offers a complete suite of services to provide measurable marketing solutions.