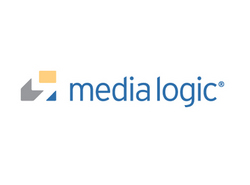 The number of high school graduates, in many regions, is expected to peak this year
Albany, NY (Vocus) July 1, 2008
College admissions have undergone a great period of success as yield and selectivity are up at most schools and wait lists have never been longer. For most schools, however, that's all about to change.
The inevitable bursting of the 'Boomlet bubble', the shift in the demographic makeup of future prospective student populations and the potential for a worsening economy will be challenges facing many higher education student recruiters. A new paper from leading higher education marketing firm Media Logic, When the Tide Turns…, is now available for download at http://www.mlinc.com/tideturns, to offer insight for colleges and universities 'when the tide turns' on the admissions process.
When the Tide Turns discusses how regional players will need to adapt their recruitment strategies to generate interest from the evolving candidate base. In many cases, continued success will depend on an institution's ability to differentiate itself from competitors and carve out an own-able niche.
"The number of high school graduates, in many regions, is expected to peak this year," says Randy Burge, senior vice president and group director at Media Logic. "College admissions and student recruitment marketers need to take into consideration what prospective student populations will look like in the future and determine if their school or university's current marketing efforts will allow them to attract the 'right' student."
Click here to listen to a podcast featuring Burge as he discusses how higher education marketers can prepare for the impending changes in prospective student populations.
How Can You Maintain your Success as the College Admission 'Tide Turns?' Download the paper to find out and learn how Media Logic is helping one college successfully implement aggressive marketing strategies to embrace the changing student recruitment landscape. Download Media Logic's free paper When the Tide Turns… at http://www.mlinc.com/tideturns.
As you plan for upcoming student recruitment marketing efforts, Media Logic encourages you to take the agency for a test drive. Go to http://www.mlinc.com/testdrive and tell us about your college or university's specific situation. We'll provide you with a top-line list of strategic recommendations for your institution.
About Media Logic
Media Logic is a strategic marketing and communications firm specializing in brand development, revenue generation, marketing planning and integrated communications. Founded in 1984, Media Logic is headquartered in Albany, NY with a West Coast office in Oakland, CA. With annual capitalized billings in excess of $63 million, the agency provides marketing services for a wide range of industries. Higher education clients include: Binghamton University, Hofstra University, Excelsior College, Monmouth University, State University of New York College at Plattsburgh, the Johnson School at Cornell University, and Purchase College. Media Logic is ranked by Advertising Age as one of the nation's top 250 advertising agencies and a top 100 agency by PROMO magazine. Visit http://www.mlinc.com for more information.
###