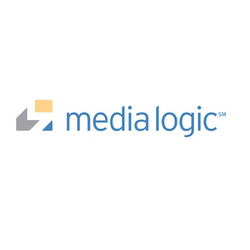 Because Facebook is an organically grown community, marketers must recognize the importance of authenticity in this space
Albany, NY (Vocus) May 13, 2008
As the competition to attract incoming students grows fiercer, colleges and universities need to find ways to reach high school students earlier in the college decision process. One enticing method is to break into what is perhaps the hottest teenage community in existence: Facebook. But as leading marketing firm Media Logic discovered, there are certain "Facebook Rules" marketers must follow if they want to appeal to Facebook users and engage fresh prospects.
Fresh Look at Facebook, an in-depth case study profiling how Media Logic helped one college enter the ultimate teen hangout to solve a tricky media challenge, is now available for download at http://www.mlinc.com/facebook. The case study offers valuable insight for marketers who are considering using social networking sites as an underground and affordable marketing tool, and provides suggestions on how to ensure a successful marketing campaign.
"Because Facebook is an organically grown community, marketers must recognize the importance of authenticity in this space," says Media Logic VP/Senior Creative Director Jim Sciancalepore. "If Facebook users detect any hint that you're using the site for marketing purposes, you'll lose them. Our solution was to give students a new way to connect with our client, and the results have been extremely positive."
Click here to listen to a podcast featuring Jim Sciancalepore as he discusses how to incorporate Facebook into your higher education marketing efforts.
What are the 'Facebook Rules'? Download the Case Study to Find Out
To learn how Facebook was leveraged to tackle Media Logic's client's challenge, download Media Logic's free, three-page case study Fresh Look at Facebook at http://www.mlinc.com/facebook.
As you plan for upcoming student recruitment marketing efforts, Media Logic encourages you to take the agency for a test drive. Go to http://www.mlinc.com/testdrive and tell us about your college or university's specific situation. We'll provide you with a top-line list of strategic recommendations for your institution.
About Media Logic:
Media Logic is a strategic marketing and communications firm specializing in brand development, revenue generation, marketing planning and integrated communications. Founded in 1984, Media Logic is headquartered in Albany, NY with a West Coast office in Oakland, CA. With annual capitalized billings in excess of $63 million, the agency provides marketing services for a wide range of industries. Higher education clients include: Binghamton University, Hofstra University, Excelsior College, Monmouth University, State University of New York College at Plattsburgh, the Johnson School at Cornell University, and Purchase College. Media Logic is ranked by Advertising Age as one of the nation's top 250 advertising agencies. Visit http://www.mlinc.com for more information.
# # #