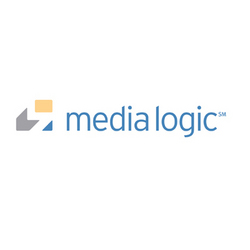 Generation X: Insights for Financial Service Marketers
Albany, NY (PRWEB) September 27, 2007
A new paper from Media Logic, a BtoB Magazine "Top 50" marketing agency, profiles why understanding Generation X's need for control and how they define their "American Dream" plays a significant role for financial service marketers looking to unlock this age group's immense marketing potential and turn a tough challenge into a prime marketing opportunity. Media Logic's new financial service paper -- "Generation X: Insights for Financial Service Marketers," is now available for download at http://www.mlinc.com/generationx.
Generation X: Insights for Financial Service Marketers is a must-read for financial service professionals looking to tailor marketing strategies and product development to this audience. The psychographic insights in this paper will provide the foundation for targeting Gen Xers and capturing a greater share of this segment.
"Marketing to Generation X presents financial service companies with a complex marketing challenge because it is smaller in size than the technology-driven Generation Y and lacks the spending power of Baby Boomers," says Christina Smith, vice president/management supervisor of financial service accounts at Media Logic. "But Generation X's need for financial products and services is greater than any other age group and with the right understanding of this audience, marketers who are willing to take on the challenge of building deeper relationships with this segment can change the paradigm and be rewarded with great marketing opportunities."
Click here to listen to a podcast from Christina Smith, as she shares her insight about marketing to Generation Xers and the opportunity this audience offers financial services professionals.
Download the Paper to Learn How to Successfully Market to Generation X
The 6-page, free paper Generation X: Insights for Financial Service Marketers is now available for download at http://www.mlinc.com/generationx and offers insightful thought starters about successfully marketing to this important market segment.
If you are a financial service marketing professional looking for ideas that you can use to make an immediate impact, Media Logic encourages you to take the agency for a test drive. Go to http://www.mlinc.com/testdrive and tell us about your specific challenge and we will provide you with a top-line list of real recommendations.
About Media Logic
Media Logic is a strategic marketing and communications firm specializing in brand development, revenue generation, marketing planning and integrated communications. Founded in 1984, Media Logic is headquartered in Albany, NY, with a West Coast office in Oakland, CA. With annual capitalized billings in excess of $63 million, the agency provides marketing services for a wide range of industries. Consumer/financial services clients include Visa, Trans World Entertainment, MVP Health Care/Preferred Care, Wells Fargo, Penn Mutual, Chase, Wachovia and Capital One. Media Logic is ranked by Advertising Age as one of the nation's top 250 advertising agencies and by PROMO Magazine as one of the nation's top 100 promotion agencies. Visit http://www.mlinc.com for more information.
# # #