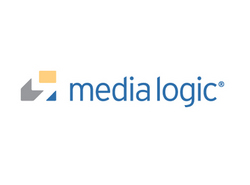 Albany, NY (PRWEB) October 30, 2008
Media Logic, a BtoB Magazine top agency and top direct marketing firm, today announced the addition of three key members to the Media Logic team who are expected to play an important role in the development of marketing strategies that provide clients with sustainable high growth over the long-term, while contributing to the firm's overall capabilities and services.
Michael Smith will serve as the director of interactive marketing and play a key role in shaping the overall interactive marketing strategies developed by Media Logic in coordination with the agency account, creative and media teams.
An innovative new-media marketer with 10 years' experience in digital interactive media, Michael will use his expertise in interactive marketing to provide Media Logic clients with the kind of strategic vision and user experience design that achieves unparalleled results. Prior to joining the agency, Michael managed interactive marketing campaigns for numerous fortune 500 companies such as MTV Networks, Cablevision, Pitney Bowes Software, Microsoft, Target, American Express and Acura.
Most recently, he served as the manager of interactive multimedia at Pitney Bowes Software in Troy, N.Y., where he focused on the firm's global interactive marketing initiatives. Smith was responsible for increasing new customer acquisitions, conversions and retention and led the interactive development strategy for the interactive services team. He holds a degree in mass media communications from the State University at Plattsburgh.
Todd Sturgell will serve as a senior creative director and will supervise the overall creative process and execution of marketing materials for several Media Logic accounts.
Sturgell brings more than nine years' experience to Media Logic as a copywriter and art director. Before joining the Media Logic team Sturgell worked for The Richards Group in Dallas, Texas, where his clients included Nokia, Red Lobster and the Salvation Army.
Sturgell was also an adjunct advertising instructor at Texas A&M University for seven years. He earned his bachelor's degree in advertising from East Texas State University.
David McMahon will serve as the direct marketing creative director and will be responsible for turning business objectives into clear, actionable direct marketing communications for the agency's financial services clients, including Visa, Bank of America, Chase and Capital One, among others.
McMahon is a seasoned copywriting veteran and brings 13 years' experience to Media Logic, which includes direct mail, sales promotion, Web and radio. Most recently, he served as a senior copywriter at o2 ideas, Inc. in Birmingham, Ala., where he was integral in building the company's direct marketing division. He serviced several clients in both acquisition and retention-based marketing efforts, including Verizon Wireless, the agency's most profitable account. Earlier in his career, McMahon served as a copywriter for Scholastic, Inc.'s "At-Home" division in Danbury, Conn., where he helped launch several successful book clubs, including The Disney Princess Book Club and The New Book of Knowledge encyclopedia program.
McMahon earned his bachelor's degree in journalism and English from St. Bonaventure University and his certificate in direct marketing from Western Connecticut State University. McMahon is also a graduate of Disney University's marketing management program.
"2008 has been a time of significant growth for Media Logic and as we look to a promising 2009, it is important that we continue to attract the very highest caliber people with a unique point of view who can help develop our business by delivering outstanding services to our clients," says David Schultz, president at Media Logic. "Our new team members all have proven experience managing high-profile B2B and B2C brands and will be a tremendous asset to our clients to help them meet their business goals. We are happy to welcome them to the Media Logic team."
About Media Logic:
Media Logic is a strategic marketing and communications firm specializing in brand development, revenue generation, marketing planning and integrated communications. Founded in 1984, Media Logic is headquartered in Albany, NY with a West Coast office in Oakland, CA. With annual capitalized billings in excess of $63 million, the agency provides marketing services for a wide range of industries. Business-to-business clients include Applied Robotics, Weil-McLain, Fortitech, SPX Cooling Technologies, SI Group, Visa, Penn Mutual, Plug Power and BASF. Media Logic is ranked by BtoB Magazine as one of the nation's top marketing agencies and top 50 direct marketing agencies. Visit http://www.mlinc.com for more information.
###