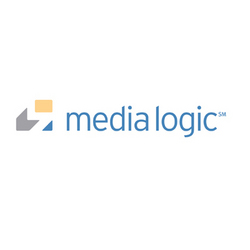 Albany, NY (PRWEB) December 14, 2007
Albany, N.Y. - December, 14, 2007 - Media Logic, a BtoB Magazine top marketing firm and top 50 direct marketing agency, today announced the promotions of Suzanne Anslow Gunther to senior vice president of business development, Randy Burge to senior vice president/group director and Christina Smith to senior vice president/group director. As SVPs, Anslow Gunther, Burge and Smith will continue to be responsible for their core areas, but will now have an enhanced role in the development and execution of the company strategy.
"During their respective careers here, they have all made lasting contributions to Media Logic and have been key drivers behind our continued growth and success," says David Schultz, president at Media Logic. "Their passion, intellect and collaborative spirit have been instrumental in our ability to provide clients with marketing solutions that get results."
As senior vice president of business development, Anslow Gunther is responsible for identifying and pursuing new business opportunities and providing strategic insight and planning on new accounts. During her 18 years at Media Logic, Anslow Gunther has built and orchestrated a business development process that has been critical to the agency's growth.
As senior vice president/group director, Burge provides account team leadership and strategic oversight for many key agency clients. Burge joined Media Logic in 1998 after a 20-year career in the direct marketing and communications industry. His expertise in marketing and brand development has enabled Burge to command and continually expand a diverse client group.
As senior vice president/group director, Smith is responsible for account team management and strategic development for Media Logic's financial service accounts. Smith joined Media Logic in 1999 after a 20-year career in marketing and advertising for blue chip financial service, credit card and publishing companies. An expert in direct marketing, Smith has built a reputation in the financial industry as someone who knows what it takes to generate positive results from marketing efforts.
About Media Logic
Media Logic is a strategic marketing and communications firm specializing in brand development, revenue generation, marketing planning and integrated communications. Founded in 1984, Media Logic is headquartered in Albany, NY with a West Coast office in Oakland, CA. With annual capitalized billings in excess of $63 million, the agency provides marketing services in consumer/financial, business-to-business and higher education for a wide range of clients, including Visa, Trans World Entertainment, MVP Health Care, Weil-McLain, NYSEG/RG&E, Fortitech, SPX Cooling Technologies, Plug Power, Hofstra University, the Johnson School at Cornell University and Binghamton University. Media Logic is ranked by Advertising Age as one of the nation's top 250 advertising agencies. Visit http://www.mlinc.com for more information.
# # #