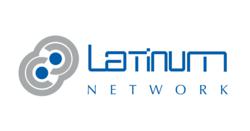 We look forward to working closely with our media partners to activate our commercial collaboration platform across industries.
Bethesda, MD (PRWEB) May 03, 2011
Latinum Network (http://www.latinumnetwork.com), the first business network to help brands penetrate the growing U.S. Hispanic market, has just launched a Media Partners Program. Designed to give media companies access to Latinum's proprietary research and analytics, the program will also promote collaborations with brand marketers that are already part of the network. Among the media companies that have signed up are Telemundo Communications Group, Meredith Corp., Univision Communications, and impreMedia joining existing member Time Inc.
This launch follows on the heels of an explosive period of growth for Latinum, which has more than tripled in size since December 2009. Latinum works with brand executives at more than 70 member companies in 12 different industries to provide access to original, up-to-the-minute research and analysis about the Hispanic market and collaborate across category to help them achieve their marketing goals.
"Our partnership with Latinum will bring us customized data and insights about the U.S. Hispanic community – our core audience – but more importantly, we will have the opportunity to partner with brand marketers in the Latinum Network in order to maximize impact and share resources," said Jacqueline Hernandez, Chief Operating Officer, Telemundo.
Some of the leading Corporate Members include: Comcast Corporation, DirecTV, Dunkin' Donuts, General Mills, Hallmark, HEB, Heineken, HP, MetLife, NFL, PepsiCo, Procter & Gamble, Staples, The American Heart Association and Wells Fargo, joining charter members including NBA, Nestlé, Kraft Foods, Unilever and others.
"This year has been one of remarkable growth for us. Thanks in a large part to our member brands and the collaborative process they embrace, combined with our increased investment in proprietary research and sophisticated analytics, we have been able to positively impact our members' ability to better understand and effectively target the U.S. Hispanic consumer. We have also leveraged our peer platform to ignite commercial partnerships and share ideas, tapping into their collective power in the market," said David Wellisch, co-founder, Latinum Network. "We look forward to working closely with our media partners to activate our commercial collaboration platform across industries."
About Latinum Network
The Latinum Network is the premier business network that assists brands in taking advantage of the growing U.S. Hispanic market through strategic analytics, cutting-edge research and peer-to-peer collaboration. The company was established by David Wellisch, founder and former general manager of AOL Latino, and Michael Klein, former top executive at the Corporate Executive Board, the world's leading business network provider. Latinum Network assists executives and their teams in developing deeper insights into the market, more effective strategies for the segment, and the solutions required to successfully design and execute core marketing initiatives. The company currently has over 70 members including some of the nation's most recognizable brands including 7-Eleven, Inc., ConAgra Foods, DirecTV, Heineken / Tecate, Kraft Foods, Microsoft, NBA, NFL, PepsiCo, Time Inc. (People en Español), Unilever and Univision Communications, among others. Latinum Network is a wholly owned business of EcoNet Ventures LLC.
For more information, visit http://www.latinumnetwork.com.
###