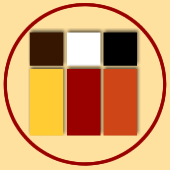 We are enthusiastic about our contribution to helping those suffering with addictions. I know our new team will bring our clients in this industry top visibility and a continuous influx of promising recovery. - George Magalios
New York, NY (PRWEB) April 26, 2013
Internet marketing and corporate branding are essential to e-commerce success. How a business is represented on the Internet in terms of sophistication of brand and online visibility will determine its influx of new business. In particularly in the addictions treatment industry, where seeking help is confidential, search engine optimization (SEO) and online reputation management are powerful strategies used to increase online visibility, educate the public, earn trust and reach new clients.
The addictions recovery industry is a competitive market and not every institution has the experience and recognition needed to provide quality patient care and obtain the results potential clients are seeking. In order to position a recovery center to reach people struggling with addiction, it is essential to have a strong web presence that accurately represents success and appeals to our contemporary society. A sophisticated primary website and secondary content that enhances a rehab brand will elevate it above competitors. Clients in this industry are providing a change of life and a new start for those suffering with alcohol and drug dependency, obsessive gambling, eating disorders and many compulsive behaviors that stem from addiction. A competent marketing firm will fuse these components of addiction and available treatment to create a cohesive approach in representing their client and appealing to those in need of help.
Mediasophia represents clients as leading businesses throughout the web. Its organic search engine optimization techniques are proven effective in maintaining top search engine results in competitive markets and its clients are dominating search engine results.