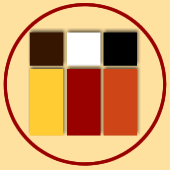 The amount of Mediasophia clients in the Austin market required we develop our workforce for this city. The new team will position our Austin clients with first page rankings on Google for immediate revenue increasing results.- George Magalios
Austin, TX (PRWEB) June 19, 2013
Mediasophia, an Internet Marketing firm in New York and West Palm Beach, is pleased to announce the creation of a new Austin Web Design team for state of the art web designs for clients in Austin, Texas. The new team will implement Google-approved search engine optimization elements for clients in diverse industries. The proven effective pre-optimization will give new clients a head start on obtaining the visibility required to achieve maximum earning potential.
The design team will work together with the SEO department writers under a shared goal oriented marketing strategy designed to elevate each client's website above the competing businesses with first place rankings for all important industry keywords. Company president George Magalios has established a protocol that ensures every Mediasophia client obtains top rankings for multiple searches, leading clients to industry dominance and a continuous influx of new business.
Mediasophia is a full service internet marketing firm that offers online reputation management, organic custom search engine optimization and SEO compatible web design for businesses in New York, Austin and progressive cities. Its clients are dominating search engine results in competitive markets.