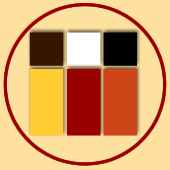 Cosmetic surgeons are often the victim of false negative reviews and slanderous online attacks. ORM is an essential service to combat propaganda from frequently anonymous perpetrators.-George Magalios
New York, NY (PRWEB) May 09, 2013
Body beautification and facial enhancement procedures like Botox and collagen injections have become extremely popular in progressive communities. Whether looking for the latest in skin rejuvenation or advanced body contouring procedures, there is no doubt that more and more women are indulging in state of the art beauty enhancements.
However, not everyone is always one hundred percent satisfied with their procedures. Sometimes even the simplest scar or unrealistic expectations can lead to a hostile and angry patient. The internet has created a forum for malicious attacks on notorious sites including Ripoffreport and 800Notes. Any anonymous person can post a hateful review or false slander that can have a detrimental effect on the success of a practice. If there is a bad review listed below a cosmetic surgery website, it will have a serious impact on the clinic's level of success. Even though Ripoffreport posts are known to be mostly untruths, prospective patients will immediate dismiss ever considering having work done by a surgeon when a negative review appears. The reality is that the competition is only a click away and no one is going to take the time to research whether the review is accurate or propaganda. Viewers will simply move on to the next listed website that's name is clear.
Mediasophia provides online reputation management for cosmetic surgeons to ensure the practice is represented on the internet as a successful reputable clinic. Mediasophia monitors client profiles daily because with so many forums for public opinion and online communication it is important to protected clients from false negative reviews to maintain a positive online identity.
Mediasophia is experienced working with individuals and businesses that are attacked regularly online and because of online reputation management and proven effective reverse seo techniques; there is no evidence of negative reviews affecting its clients on Google searches. Mediasophia represents leading cosmetic surgeons in international cities and company president, George Magalios ensures clients are dominating search engine results.