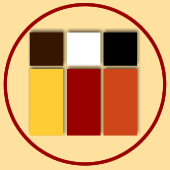 Med spas and skin care clinics are often the victim of slanderous online attacks. ORM is an essential service included in our internet marketing campaigns in order to combat propaganda and protect the reputation of our clients.-George Magalios
New York, NY (PRWEB) May 15, 2013
Facial enhancement procedures including collagen injections and Botox treatment have become extremely popular in progressive communities like New York, Paris and LA. Whether women want to eliminate signs of aging and refresh sun damaged skin, or improve the structure of their face with silicone injections and other non surgical procedures, it is evident that today, women are indulging in state of the art beauty enhancements available in the health and beauty industry.
Science is very exciting and the products and procedures now available are empowering women to look and feel great. Still, not everyone is always one hundred percent satisfied with their results and sometimes unrealistic expectations can lead to a disappointed client and a negative review. Because of the nature of the internet, when this happens it can have a serious impact on obtaining new business. In particularly if the negative review is on a notorious site like Ripoffreport which unfortunately is ranked high in Google searches. Chances are if a report on this site is posted about your practice, it will show up for all the important searches associated with your business name. Mediasophia president, George Magalios knows how detrimental negative postings can be for businesses. Fortunately Mediasophia's experience working with celebrity clients has made us experts in the field of online reputation management. Mediasophia's reverse SEO techniques are proven effective in eliminating 'scam' from Google drop-down menus and search engine results.
Mediasophia provides internet marketing campaigns that include online reputation management to ensure its clients are represented on the internet as successful reputable med spas and skin care clinics. Each client's profile is monitored daily to look out for any unwanted content that could damage the company name and impede on success. Mediasophia represents leading businesses in the health and beauty industry and its clients are dominating search engine results in competitive markets.