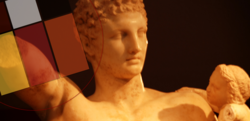 "We work to develop long term business relationships. The new team will position our cosmetic surgery clients with first page rankings for immediate revenue increasing results."- George Magalios
(PRWEB) April 10, 2013
Mediasophia, an Internet Marketing firm in New York and West Palm Beach, is pleased to announce the creation of a research and development team for Google-optimized web designs for the cosmetic surgery industry. The new team will implement Google-approved search engine optimization elements for the company's cosmetic surgery practices. These industry specific seo techniques will enable clients to position higher than their competitors for important keyword searches. Top rankings for multiple searches including augmentation and fat transfer procedures will lead to a continuous influx of new patients.
The cosmetic surgery industry is a competitive market. The surgeons that are represented on the internet with a sophisticated website that is optimized for multiple keywords are dominating search engine results. These practices are earning seventy five percent of market shares. In progressive cities, this leverage on the market amounts to large revenues.
Mediasophia is a full service internet marketing firm that offers online reputation management, organic custom search engine optimization and SEO compatible web design for businesses in New York, San Francisco and progressive cities. Its clients are dominating search engine results in competitive international markets. For more information, visit mediasophia.com.