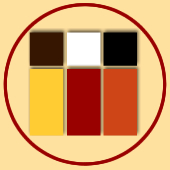 This new social media division is a game-changer for law firms that want to attract new clients in the competitive personal injury law field. - George Magalios
New York, NY (PRWEB) March 28, 2013
Mediasophia, an online reputation management and Internet marketing firm in New York City and West Palm Beach, is pleased to announce the creation of a new social media division. Social media has become an extremely popular forum for communications and as a result, involvement in its phenomenon has become standard practice in marketing businesses in diverse industries. People are networking regularly on social media websites and conversations and likes, have become a powerful component of advertising. The voice of the public is a powerful message to consumers and with so many ways for people to review businesses and post comments, it is important to actively engage in discussion and monitor communication. Social media websites have created a forum that enables word of mouth to instantly reach large audiences with a simple click. This instantaneous method of viral communication has the ability to dramatically impact the reputation of a business.
With so much emphasis on social media communications, it is essential that Mediasophia clients are represented on these sites as leading practices in their market sector. A strong social media campaign will develop the credibility of a business, enhance its online reputation and create powerful profile to earn the trust of consumers.
The new social media division will increase traffic to sites including facebook, Twitter and Google+ to attract the interest of the larger social media audience as well as protect clients from competitor harassment like false negative reviews and other defaming content. The results of communicating with thousands of people online will establish a positive following as well as alert the public to important business updates, promotions and specials.
Mediasophia provides custom-tailored Internet marketing services for clients throughout the continental US. Its Search engine optimization techniques are proven effective in maintaining first page results on Google in competitive cites and its online reputation management strategies ensure its clients are represented as leading businesses in their metropolitan area.