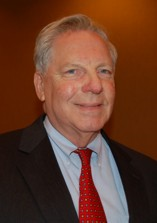 I've always placed a very strong emphasis on providing my clients with excellent, efficient and, most importantly, honest legal representation. - Ronald Agulnick
West Chester, PA (PRWEB) June 19, 2014
With more than five decades of experience as a litigator, mediator and arbitrator, Ronald Agulnick has built a reputation as a leading practitioner in the field. He recently launched a review of his online presence and announced his membership in both Arbitration.com and Mediation.com as a way to connect with potential clients.
"My philosophy as an attorney and an alternative dispute resolution (ADR) professional hasn't changed much in fifty years," said Ron. "I've always placed a very strong emphasis on providing my clients with excellent, efficient and, most importantly, honest legal representation. That philosophy has paid me great dividends over the years, because I firmly believe you get back what you put into this world."
As a recognized and respected authority in the field of land use law, Ron represents builders, land developers and entities dealing in transactional or developmental real estate. His practice primarily deals with arbitration and mediation, land use litigation, and municipal and real estate law. A graduate of Temple University, Ron uses his immense experience and store of practical knowledge to give back to future generations as a popular adjunct professor at Villanova University Law School, teaching a course in Land Use Law. He is also a frequent lecturer for the Pennsylvania Bar Institute. He is consistently rated AV Preeminent Peer by Martindale-Hubbell as one of the most-respected attorneys in the state.
Asked by his government to contribute, Ron serves on the Real Property Advisory Committee to the Pennsylvania Legislature's Joint State Government Commission, and serves his community as a member of the Legal Action Committee of the National Association of Homebuilders as well as serving on the Board of Directors of the Brandywine Valley Association.