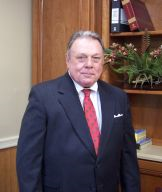 This new website is my little way of informing people everywhere that there is a better, less expensive and less stressful way of resolving a dispute. - Alan Scott
Stuart, FL (PRWEB) January 01, 2014
Alan Scott's new website is designed to be information-rich, providing clients with a wealth of ideas to guide them to a solution. The new site is even equipped with pre-mediation templates to help clients think about their individual cases before meeting with a mediator. Clients can check out http://www.arbitrationmediationatty.com for more information.
"Although arbitration and mediation have been around for some time, many clients don't realize the potential benefits of these methods," said Scott. "This new website is my little way of informing people everywhere that when there is a better, less expensive and less stressful way of resolving a dispute. For people who want to avoid the challenge of a courtroom battle or even for those who haven't been able to reach resolution in court, mediation and arbitration can be effective methods for resolving a dispute."
With years of experience as a civil circuit mediator and arbitrator, Alan F. Scott, Jr. is a leader in the field of alternative dispute resolution. He has served as an arbitrator or mediator in many different civil and commercial disputes since 1996, helping clients resolve their legal disputes outside of the courtroom.
Having witnessed so many clients who were able to achieve faster, less expensive, and better solutions for their conflicts through mediation and arbitration, Scott is committed to the potential for these alternative dispute methods across many aspects of the law. He is a graduate of the University of Tulsa College of Law and is admitted to the Florida and The District of Columbia State Bars.