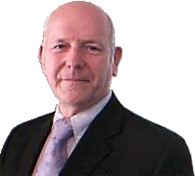 Knowing people's motivations for their decisions and fears gives me an insight that few other ADR professionals have. That's what I brought to Florida Mediation Services; that's what I seek to bring to my clients. - Dr. G. Douglas Lunsford
Orlando, FL (PRWEB) February 11, 2014
Dr. G. Douglas Lunsford, well known in the alternative dispute resolution (ADR) community for being one of the most talented public speakers and overall communicators in the field, has announced his membership in one of the nation's most popular online mediation network, Mediation.com. He announced the decision as part of a strategy to reach out to clients who primarily seek information online.
"I'm a trained observer of human behavior and human nature," Dr. Lunsford said of the move. "And that training as a psychologist has assisted me in all my endeavors, from teaching at the highest levels to my career in alternative dispute resolution. Knowing people's motivations for their decisions and fears gives me an insight that few other ADR professionals have. That's what I brought to Florida Mediation Services; that's what I seek to bring to my clients."
Certified in both circuit civil and family mediations, Dr. Lunsford is renowned for being a dynamic communicator with special skills of getting to the root of a problem quickly. He remains active as a professor in psychology for the University of Florida, University of South Florida (where he earned his doctorate in the field of Measurement and Evaluation), and Saint Leo University. He is in demand as a public speaker as well, and is a respected authority on the topics of psychology and its bearing on the process and philosophy behind mediation and arbitration as superior solutions to litigation in some cases.