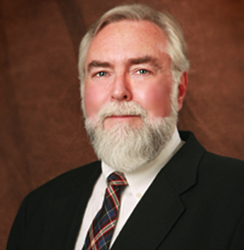 I take on cases in areas where people might find themselves in a David versus Goliath kind of situation. When the case is complex, my broad range of experience comes into play. That's true for my mediation services, too. - Allen E. Richardson
Woodbury, NJ (PRWEB) November 27, 2013
Allan E. Richardson, managing member at Richardson, Galella & Austermuhl, Attorneys Chartered, LLC, announces his membership in Mediation.com as a way of offering his skills and experience as an ADR professional to a wider client base.
"I take on cases in areas where people might find themselves in a David versus Goliath kind of situation," said Mr. Richardson. "When the case is complex, my broad range of experience comes into play. That's true for my mediation services, too."
Mr. Richardson has a broad-ranging litigation practice, but focuses on the tough, sophisticated, high-stakes cases: employment rights and civil rights, both for aggrieved individuals and for management and government, and medical malpractice. In addition to his practice, he has served as an Adjunct Professor of Law at Widener University School of Law as well as a lecturer to legal professionals on a variety of topics in the areas of employment law, civil rights law and federal civil procedure.
Mr. Richardson has been certified by the New Jersey Supreme Court as a Civil Trial Attorney since 2001. He holds the highest possible rating – AV – from Martindale and has been listed as a Super Lawyer four times. For details on Martindale's ranking criteria, see: http://www.martindale.com/Products_and_Services/Peer_Review_Ratings.aspx, and for Super Lawyers, see: http://www.superlawyers.com/about/selection_process.html.
Born in Scotland, Mr. Richardson became a U.S. citizen in 1986 and graduated from Widener University School of Law in 1991. He is licensed to practice in New Jersey, Pennsylvania and the U.S. Third Circuit Court of Appeals.