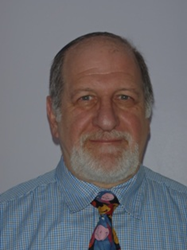 I believe that with what Mediation.com has to offer, my practice and the Family Law Cooperative will become easier to find by potential clients who are looking online for dependable mediation services. –Dr. Howard Chusid
Hollywood, FL (PRWEB) August 24, 2013
Howard Chusid, a Florida Supreme Court Certified Family Mediator, is excited to be one of the mediators to partner with Mediation.com. Chusid says, "I believe that with what Mediation.com has to offer, my practice and the Family Law Cooperative will become easier to find by potential clients who are looking online for dependable mediation services."
Mediation.com's Operations Manager, Thomas M. Pronesti, believes that http://www.mediation.com is a resource for both mediators and clients seeking mediation services, connecting the two and providing mediators with an extensive network for professional development and the most recent news related to mediation. With mediators being added daily, the website has become one of the largest listings and resources available for anyone seeking information about mediation services and providers.
After achieving over 30 years of experience in health care and administration/management, Dr. Chusid completed his doctorate in Counseling Psychology at Argosy University. This foundation helped solidify Chusid's theoretical knowledge in facilitating change in relationships—the primary responsibility of any good mediator. Later becoming a Licensed Mental Health Counselor and a National Certified Counselor, Chusid found that his abilities to help people through crises would be the starting point of any future career endeavors.
"That real-world experience taught me much about how to work with people to find a resolution to their conflicts, and I loved what I did because I saw how people's lives could be changed through it. Mediation is the ultimate expression of that same concept." Chusid said.
In addition to being a founding member and CEO of Community Medical Plan, Inc., a Florida licensed managed care plan, Howard played a fundamental role in helping to start Kesher, a South Florida school for children with learning disabilities. He also is a founding member in the Family Law Cooperative, along with Rebecca H. Fischer, Esq, a prominent attorney practicing family law, estate planning, guardianship and corporate and banking matters. Since that point, he has devoted his life to counseling people in various issues, particularly family disputes and issues related to children, health/medical care, personal injury, insurance, real estate and foreclosure.