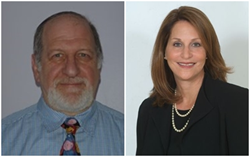 We want our clients to immediately feel that we, as a group, understand what they are going through and can gently work with them to objectively assist in resolving their issues. —Dr. Howard Chusid
Hollywood, FL (PRWEB) September 04, 2013
Family Law Cooperative, a firm specializing in alternative dispute resolution and family law mediation has relocated its offices to Hollywood, Florida and Pembroke Park, Florida. In addition to the relocation, the firm has renewed its focus on pro se litigation in family matters, as well as matters that arise post-dissolution of a marriage. As a bilingual company offering assistance in both Spanish and English, Family Law Cooperative's mission is to bring the concept of "counsel" back into law.
"We want our clients to immediately feel that we, as a group, understand what they are going through and can gently work with them to objectively assist in resolving their issues," says Dr. Howard Chusid, a Counseling Psychologist and family mediator. "My partner, Rebecca Fischer, is an outstanding attorney and I provide counseling and emotional assistance in situations that are emotionally charged, such as a divorce. Together, we make a great team."
Dr. Chusid, a co-founder of Family Law Cooperative, is no stranger to counseling. In addition to counseling people regarding their life pursuits, counseling veterans of war under a subcontract with the Veterans Administration, and working with families and kids in crisis, Dr. Chusid has continued his pursuit of assisting people by mediating family disputes and serving as a Parent Coordinator as a Florida State Certified Circuit Civil Mediator. He also serves as a Florida Supreme Court Qualified Arbitrator on panels regarding health care and medical issues.
"I have seen first-hand the emotional turmoil that people can experience when going through a family dispute or divorce," says Fischer, who has over 29 years of experience representing clients in family, probate, estate planning, guardianship and corporate and banking matters. "In most cases, they need someone who is not only familiar with the legal system but also someone who can help them through the emotional challenges that these situations can cause."
With renewed focus on counseling and alternative dispute resolution and mediation, the Family Law Cooperative provides comprehensive services to families and individuals who either do not have the money for litigation or who wish to avoid the bitterness and contention that a litigated case can induce.