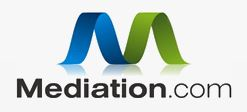 We love to hear from our members and learn how much their business has grown since joining Mediation.com, and how much they've learned in the process. That feedback has helped us grow and will continue to do so in the future. - Tom Pronesti
Aventura, FL (PRWEB) December 14, 2013
Mediation.com, one of the largest networks available for mediation-attorneys and mediators, celebrates 3,000 listings this month, as it continues to expand its database. Offering a search feature that connects clients across the nation and around the world to a mediator near to them, the website has become the go-to point for many online inquirers looking for mediation services and unsure of what to look for in a mediator. Potential clients can even perform a search based on the particular area of practice that applies to their situation, allowing quick and easy access to Mediation.com's vast mediator network.
Also, as a leading source for news, business marketing strategies and tips for mediators and mediation-attorneys, Mediation.com allows its members to grow their expertise in mediation with mentors along the way to help them through the process of professional development and personal growth. Combined with the opportunity to reach more clients through highly effective online marketing strategies and Mediation.com's own prominent placement on the web, Mediation.com certainly puts mediators on the Internet map.
"We're excited to see this level of growth," says Mediation.com's Operations Manager, Tom Pronesti, "and look forward to adding even more qualified mediators and mediation-attorneys to our ever-expanding network." Despite celebrating this enormous milestone, the company is focused on both what is working and what should be improved to reach even more potential clients for their members. "We love to hear from our members and learn how much their business has grown since joining Mediation.com, and how much they've learned in the process," says Pronesti. "That feedback has helped us grow and will continue to do so in the future."