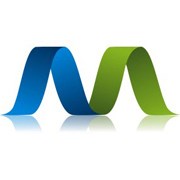 I've developed a great respect for the mediation process, as well as empathy for the parties involved in complex family disputes
Aventura, FL (PRWEB) April 17, 2013
Dr. Richard Polisner will be working closely with Mediation.com to launch his website and advertising campaign to reach new clients in Ponte Vedra Beach, Florida and surrounding areas. After practicing podiatry and foot surgery for over 30 years as a Board Certified Foot and Ankle Surgeon, Dr. Polisner received his Master's Degree in Jurisprudence (Health Law) from Loyola Law School and is uniquely qualified as a mediator based on his own career path and experiences with the mediation process as a participant. After running his own multi-million dollar medical business and working with many professionals, clerical employees and private contractors, Dr. Polisner learned the nuances involved with contractual negotiations, labor and employment disputes, and employee/employer relations. He also worked closely with attorneys representing injured patients and served as a liaison between the physicians, the attorneys and the health care regulators in various claims.
"I've developed a great respect for the mediation process, as well as empathy for the parties involved in complex family disputes," says Polisner, who is also a father of four children. "My perspective as a non-lawyer allows me to be objective during the mediation process and put my clients at ease. I've been in their shoes and I know how disruptive family and business disputes can be to people's lives and livelihood."
In addition to his extensive experience working within the scope of civil and family mediation, he holds a Series 7 security license and has been involved in consultation services with RealCorp and StoneArch, Inc. During his work on this level, he served as a mediator and consultant, communicating with investors, investment bankers and attorneys and writing documents for both limited partnerships and due diligence on investment deals.
About Mediation.com
Mediation.com maintains the largest database of Mediation-Attorneys and Mediators, and is broken down by areas of expertise, and geographic-location. People are often referred to mediation before they can proceed with formal litigation. This is because it saves valuable court-time in the already jammed legal system.
About Richard Polisner
Richard I. Polisner
130 Corridor Road Suite 2302
Ponte Vedra Beach, FL 32004
904-994-0990
richard(at)settleflorida(dot)com