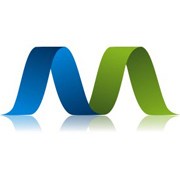 We understand the intricate details involved in coming to a settlement in a divorce, especially when there are children and property involved
Aventura, FL (PRWEB) April 19, 2013
As partners in New York and New Jersey Divorce Mediation, the Starrs also will benefit from Mediation.com's blog and online awareness services. As the author of the astute article, "A Bridge Over Bubbled Waters," Jonathan Starr, Esq. and Janice Starr, Esq. practice family law and mediation in New York and New Jersey. As experienced attorneys and mediators, Jonathan and Janice are able to assist clients find the best form of dispute resolution for their particular case—whether through litigation or alternative dispute resolution and mediation.
A former bank employee, Jonathan also has extensive experience in real estate, finance and mortgages, bringing this expertise to divorce and family mediation services. "We understand the intricate details involved in coming to a settlement in a divorce, especially when there are children and property involved," he says. "When that dispute can be resolved through mediation, it helps everyone maintain the right frame of mind to do what's best for the children and the individuals involved in the breakup of the marriage. If it can't be resolved through the mediation process, I'm able to let my clients know that, and we can discuss the pros and cons of litigation in their specific circumstance."
With their firm, Mediation Associates of NY and NJ, the Starrs focus on providing their clients the legal information needed for disputants to make their own informed decisions about what is best for their individual case. While they believe that mediation is a better option in most circumstances, particularly because the decision remains in the power of the disputants rather than a judge and jury, the Starrs understand that it is important for clients to be empowered through knowledge—regardless of their choice of dispute resolution.
About Mediation.com
Mediation.com maintains the largest database of Mediation-Attorneys and Mediators, and is broken down by areas of expertise, and geographic-location. People are often referred to mediation before they can proceed with formal litigation. This is because it saves valuable court-time in the already jammed legal system.
About Mediation Associates of New York
Mediation Associates of New York and New Jersey, LLC. is a full service mediation firm offering peaceful dispute resolution. Through mediation, we have successfully resolved matrimonial and family disputes, contract disputes, workplace issues, guardianship and wills disputes. When we are not acting as neutrals in the mediation setting or when mediation is not a viable option, we are attorneys providing effective representation to our clients.