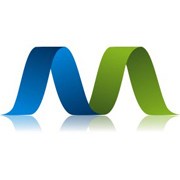 I have actively promoted alternative dispute resolution throughout my many years practicing as a Family Law attorney
Aventura, FL (PRWEB) May 22, 2013
Andrea Hirsch also is a trained collaborative practitioner and although she will still litigate a case if necessary. Hirsch believes that alternative methods of dispute resolution are better suited to family issues.
"I have actively promoted alternative dispute resolution throughout my many years practicing as a Family Law attorney," says Hirsch, who is also a founding member of the Collaborative Dispute Resolution Professionals and President of the DC Academy of Collaborative Professionals. "I have seen how successful mediation and collaboration can be as an alternative process that spares a couple – and, if they are involved, their children – the confrontational approach of litigation."
While Hirsch understands that some highly contested cases might be forced into litigation, she counsels clients about the benefits of an approach such as mediation or collaborative "Mediation and collaborative offer privacy, avoid protracted and expensive court proceedings and encourage parties to plan for the future," says Hirsch. "I love working as a neutral mediator or in the collaborative process because I see couples and families are able to reach mutually-determined solutions that meet the needs and interests of the entire family."
With a J.D. degree from the Santa Clara University School of Law and a B.A. degree from Stanford University, Ms. Hirsch's practice combines advanced theoretical and practice knowledge that translate into successful mediation and collaborative processes. Additionally, she is a member of the American Bar Association, the Maryland State Bar Association (Family Law Section), the District of Columbia Bar Association (Family Law Section), and the DC Women's Bar Association.