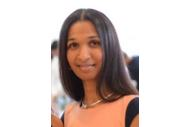 I see mediation and arbitration as the ideal way to serve my community and help others to get through their most difficult and vulnerable legal and personal crises in life. - Negia Peguero
Weston, FL (PRWEB) March 04, 2014
Negia (Nina) Peguero has brought nearly a decade of legal and mediation experience to the fast-growing online mediation network, Mediation.com. She announced her membership as one of the key initial steps to expand her new mediation practice.
"My passion for the legal industry and dedication to helping others is what motivated me to enter the paralegal and mediation fields. I see mediation and arbitration as the ideal way to serve my community and help others to get through their most difficult and vulnerable legal and personal crises in life. My knowledge and vast experience is ensured to assist people in making the best decisions."
A Florida Registered Paralegal, Ms. Peguero is also a Florida Supreme Court Certified County Court Mediator. After serving as a Family Law Legal Assistant, she joined the Child Support Enforcement Division with the Attorney General's office, and then the Civil Litigation Division. Additionally, Ms. Peguero worked her way into private practice as a Personal Injury Paralegal, a position she currently holds. After becoming a Registered Paralegal, she obtained her Mediator's Certification and began her internship for the Court Mediation and Arbitration Division of the 17th Judicial Circuit.
Ms. Peguero earned a Bachelor's Degree in Paralegal Studies from Nova Southeastern University in Florida.