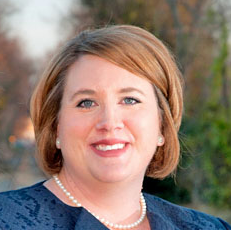 Family law isn't just a matter of filing papers and arguing points in court. You become part of your clients' lives. You become their advisor and their sounding board, their guide in the law. - Amber James
Huntsville, AL (PRWEB) January 28, 2014
As a professional in the field of family law, Huntsville attorney Amber James brings a level of devotion to her work that is remarkable. Treating her clients with the sort of personal attention and empathy she would desire for herself, Ms. James has already made a name for herself as one of the best family law attorneys and alternate dispute resolution practitioners in Alabama. Her recent decision to expand her mediation practice online has led her to join the premier mediation network, Mediation.com.
"Family law isn't just a matter of filing papers and arguing points in court," said Ms. James. "You become part of your clients' lives. You become their advisor and their sounding board, their guide in the law. You have to treat people with the respect and compassion you would want for yourself. That's my true goal when I take on new clients."
With a majority of her practice focusing in family law, Ms. James assists clients with divorce, paternity, child custody, child support, dependency, surrogacy, adoption, terminations of parental rights, grandparent visitation, fathers' rights, appeals, alimony, prenuptial agreements, post-nuptial agreements, wills and estates, and real estate and property division matters.
A graduate of the Birmingham School of Law, Ms. James' sense of community service has led her to participate in the Alabama Volunteer Lawyer Program as a pro bono attorney, taking on a minimum of two cases per year. She also gives back to the next generation of attorneys and mediation professionals by teaching as an adjunct professor at the Birmingham School of Law. Although her practice keeps her schedule full, she still dedicates nearly 24 hours annually to continuing legal education seminars, concentrating primarily on upcoming or emerging family law issues.