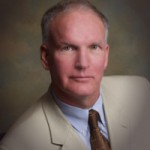 I specialize in the "unsolvables" – the most difficult and seemingly impossible conflicts. I like the challenge, and I feel that I'm offering the best mediation services possible to the people who really, truly need them. - Doug Noll
Clovis, CA (PRWEB) November 06, 2013
Doug Noll, well-known neutral, leader, and teacher in the ADR world, has announced his recent membership in Mediation.com.
Noll is an internationally recognized mediator and advanced mediation advocacy and legal negotiation skills trainer who has been working in mediation for more than thirty years. He was one of the first mediators in the United States certified by the International Mediation Institute after international standards were established. In addition to active mediation, Noll is an author of three books and the host of The Doug Noll Show, streamed live on wsRadio.com each Thursday at 7 pm PST.
Along with his colleague Laurel Kaufer, Noll was honored by California Lawyer Magazine as a California Attorney of the Year in 2012 for their pro bono project, Prison of Peace. Prison of Peace teaches inmates serving life sentences to be peacemakers and mediators within their prison communities and is now active in two women's prisons and a men's prison in California. "As you might imagine, teaching murderers to be peacemakers is the most challenging and rewarding work of my career to date," Noll says.
"I specialize in the "unsolvables" – the most difficult and seemingly impossible conflicts," said Noll. "I like the challenge, and I feel that I'm offering the best mediation services possible to the people who really, truly need them – the people who haven't been able to resolve their differences on their own, the people who have maybe tried mediation elsewhere and failed."
In addition to being the current president of the California Dispute Resolution Council and a panel member of the Agency for Dispute Resolution, the American Arbitration Association panel of mediators and commercial arbitrators, and the California Academy of Distinguished Neutrals, Noll also serves as an Adjunct Professor at the San Joaquin College of Law, and as a Faculty Member in the American Institute of Mediation. He is also a faculty member of the Advanced Professional Skills Development Program of the Straus Institute of Dispute Resolution at the Pepperdine School of Law.
Noll has also pioneered an online advanced legal negotiation course for attorneys and conducts monthly webinars to make his material available world-wide to those professionals interested in gaining more mastery in negotiation and mediation advocacy. He is a Distinguished Fellow of the International Academy of Mediators and a Fellow of the American Academy of Civil Trial Mediators.