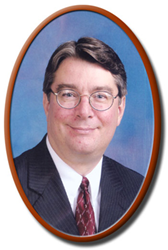 My education and experience in divorce, family law, real estate and civil mediation help me create customized, yet flexible solutions that generate effective results for all my clients. - Philip J. Kotschenreuther
Bel Air, MD (PRWEB) December 24, 2013
Civil and divorce mediator Philip J. Kotschenreuther of the Brown, Brown, & Young law firm has recently announced his membership in Mediation.com. This is a strategic effort meant to help him establish his online profile and expand his potential client base.
"My education and experience in divorce, family law, real estate and civil mediation help me create customized, yet flexible solutions that generate effective results for all my clients," said Mr. Kotschenreuther.
In addition to his mediation work, Mr. Kotschenreuther volunteers as a mediator at the Circuit Court for Baltimore City as part of the Pro Bono Family Law Project co-sponsored by the Circuit Court and University of Baltimore Law School. In 2010, he authored a book entitled "Faith-Based Financial Management: A Workbook for the Separated and Divorced." He currently conducts a personal finance workshop for the separated and divorced at various churches in Harford and Baltimore Counties, and facilitates a divorce support group at his church.
Mr. Kotschenreuther was a regular contributor to The Daily Record and Chesapeake Home and he regularly wrote and spoke on real estate, income taxes and estate planning. He graduated from Loyola College and earned his law degree from the University of Maryland School of Law. He was also recognized during his time at law school with the American Jurisprudence Prize in Torts, the Margaret E. Coonan Memorial Book Prize, and the Judge W. Calvin Chestnut Prize for Scholarship in Law.
Mr. Kotschenreuther is a member of the American, Maryland State, and Harford County Bar Associations, and is licensed to practice law in the State of Maryland. In addition, he is a member of the Maryland Program for Mediator Excellence, the Maryland Council for Dispute Resolution, the Association for Conflict Resolution, Maryland Chapter; and the Real Property, Family Law, and Alternative Dispute Resolution Sections of the Maryland Bar Association.