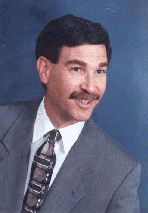 I pride myself on my accessibility to clients. Ours is very much a customer service business environment and lawyers, like all professionals, must be responsive to the needs and interests of those around us. – Mr. Price
Roseville, California (PRWEB) January 03, 2014
David Price is well known as a highly successful attorney who lets nothing interfere with his dedication both to his clients and to the legal and civic community in which he works. In a move designed to make him more accessible to potential disputants, Mr. Price recently announced his membership in the fast-growing online mediation network, Mediation.com.
"I pride myself on my accessibility to clients," said Mr. Price. "Ours is very much a customer service business environment and lawyers, like all professionals, must be responsive to the needs and interests of those around us. Whether I am working for large multi-state business clients or local individuals with highly private and confidential needs, it is the personalized attention to detail which clients both demand and deserve. I also keep in mind that not every case is going to lead to highly adversarial litigation – and nor should it. Sometimes mediation is the best answer, and I am always prepared to expedite mediation on behalf of my clients if I believe it is the best strategy for the resolution of their cases."
As a business attorney, Mr. Price maintains a practice almost equally divided between litigation and transactional matters. His practice deals with a wide spectrum of legal fields including real estate, personal injury, contract, construction and estate administration as well as the formation of corporations, limited liability companies and partnerships. Mr. Price handles trial as well as appellate proceedings. Additionally, he serves as an arbitrator and a mediator for the Sacramento and Placer County Superior Courts and is outside general counsel for the NBA's Sacramento Kings.
A 1979 Graduate of King Hall School of Law at the University of California, Davis, Mr. Price worked first as an associate and then a partner in local law firms before establishing his own firm in 1993. He is admitted to practice in California and is a member of the business and litigation sections of the State Bar of California.