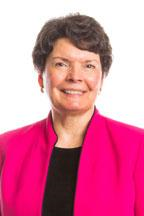 Effective mediation is the best way to resolve legal disputes. I believe successful results depend on the fairness of the process and the mediator's commitment to neutrality. - Rosanne Buckner
Tacoma, WA (PRWEB) August 09, 2014
With more than thirty years of experience as a judge and an experienced ADR practitioner, the Honorable Rosanne N. Buckner is a sought-after professional neutral. Seeking to raise her online profile, she recently announced her membership in the two fastest-growing online ADR communities.
"Effective mediation is the best way to resolve legal disputes," said Judge Buckner. "I believe successful results depend on the fairness of the process and the mediator's commitment to neutrality. During mediation, the participants should experience substantive satisfaction through resolution of property, time and money issues; psychological satisfaction through the expression and acknowledgement of feelings such as betrayal or hurt pride; and procedural satisfaction based on being treated fairly through a neutral, safe, confidential and fair process. When a mediator helps participants achieve these goals, they are more likely to settle disputes and comply with agreements."
A graduate of Case Western Reserve University Law School, Buckner is currently Of Counsel at McGavick Graves law firm in Tacoma, and specializes in arbitration, mediation, and serving as a civil litigation consultant. She is a retired Pierce County Superior Court Judge, former Pierce County Superior Court Commissioner, and former Adjunct Professor of Law, Civil Trial Advocacy and Lawyering Skills at the University of Puget Sound Law School.
Ms. Buckner was named Judge of the Year by the Washington State Association for Justice (WSTLA) in 2008, and was the recipient of the prestigious Time Magazine Newsmaker of Tomorrow Award as well as the YWCA Professional Woman of the Year in 1983.