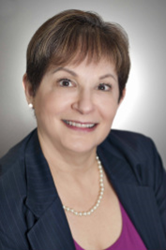 During the Florida Arbitration Code amendment process, the United States Supreme Court decided cases dealing with arbitration under the Federal Arbitration Act. I'm looking forward to discussing how those cases and the new Code may interact.-Donna Solomon
Ft. Lauderdale, FL (PRWEB) November 07, 2013
Donna Greenspan Solomon will be a panelist on an upcoming Florida Bar Webcast discussing the 2013 Revised Florida Arbitration Code, which substantially rewrote the Florida statutes governing arbitration.
"During the Florida Arbitration Code amendment process, the United States Supreme Court decided cases dealing with arbitration under the Federal Arbitration Act," Ms. Solomon said. "I'm looking forward to discussing how those cases and the new Code may interact."
The Webcast Only presentation will be held Monday, November 18, 2013 from 1:00 PM – 3:15 PM EST. Other panelists include Jon Polenberg, Gerald Cope, Karen Evans, Michael Higer, and Larry Leiby. Attendees can register online for the event at http://www.floridabar.org/CLE, referring to course No.1755R.
After her first career as CPA, Ms. Solomon graduated first in her class from the Shepard Broad Law Center at Nova Southeastern University. She opened her firm, Solomon Appeals, Mediation & Arbitration, in 2011.
About Donna Greenspan Solomon
Donna handles appeals in Florida state and federal courts. She conducts mediations and arbitrations in West Palm Beach, Boynton Beach, Delray Beach, Wellington, Boca Raton, Ft. Lauderdale, and surrounding areas.