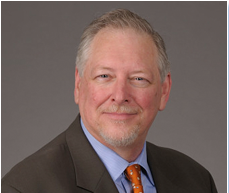 My collective skills and experience allow me to step in, calm the situation down, and guide families as a whole to an equitable, balanced and financially sound solution. - Robert Bordett
Atlanta, GA (PRWEB) December 20, 2013
Bringing that "missing ingredient" that many family disputes require, Atlanta financial planner Robert Bordett has built a reputation for being not only an effective alternate dispute resolution (ADR) expert, but as an invaluable and effective financial planner as well. His recent affiliation with one of the nation's fastest-growing mediation network, Mediation.com, is good news for any family in need of financial planning and mediation advice.
"We don't always like to admit it, but the fact is, many of the most common family disputes boil down to finances. Whether it's investments, property, or an estate, money causes problems and breaks down our ability to communicate," said Bob. "My collective skills and experience allow me to step in, calm the situation down, and guide families as a whole to an equitable, balanced and financially sound solution."
Bob has the rare distinction of being an ADR specialist who is a certified Financial Planner and a certified Divorce Financial Analyst. He serves in the capacity of financial neutral and is a Registered Mediator and Registered Arbitrator with the Georgia Commission on Dispute Resolution.
In addition to mediation and arbitration, he also provides various professional services including financial discovery; organization of finances; budget development; analysis of earning power; identification of personal vs. marital property; creation of alimony and child support models; evaluation of wills, estates, endowments and bequests and a range of business issues with the potential for conflict to couples, families and business. Equally important, Bob presents the tax consequences of any decisions his clients may make – consequences they may not know about.
Bob is also Senior Vice President of Consolidated Planning Corporation, and a member of both the Academy of Professional Family Mediators and the Association of Divorce Financial Planners. He is also active with the Collaborative Law Institute of Georgia and the International Academy of Collaborative Professionals, having served on their boards as well.